You may know all about what it means to be an au pair—how it's a once-in-a-lifetime opportunity to push yourself outside your comfort zone; a chance to travel, learn and grow in the USA; a year (or more!) to spend focusing purely on yourself and your dreams.
But do you know what an au pair's duties and responsibilities are? Allow us to explain.
Being an au pair for an American host family is a multi-faceted role. You're a big sister or big brother to your host kids, a second daughter or son to your host parents, and a friend to fellow au pairs and community members. You're a student at an American university, a leader for your peers, and a role model for everyone around you.
In some cases, you may be a Global Ambassador, influencing other au pairs and improving the au pair program for future participants!
But at the end of the day, the starring role of your au pair experience will be your time as a caregiver. Your main focus will be providing love, support and care to your host children.
So what are the core responsibilities of an au pair, as it relates to being a childcare provider? Anything that ensures the safety, happiness, and health of your host kids.
Au pair duties and responsibilities vary from family to family—some au pairs care for infants, so their days look very different from an au pair who only has school age children, for example. Other au pairs are relied upon to drive their kids everywhere—others don't need to learn how to drive in the USA at all.
Regardless of the small differences from household to household, being an au pair means engaging in tasks for your host family that relate to the host children—and only the host children! You will never be asked to perform any tasks that are to the benefit of your host parents or anyone else in the home.
Here are some of the most common duties for an au pair:
Meal Preparation: Preparing meals and snacks for the children to eat.
Transportation: Helping get the children to and from school, as well as to any other extracurricular activities or local playdates.
Laundry: Washing, drying and folding clothing and bedding for the children.
General Cleanliness: Ensuring that the childrens' rooms and play areas stay tidy, safe and overall clean.
Morning Routine: Getting the children washed, dressed, fed, and ready for the day.
Playtime: Engaging the children in fun games and activities that are enriching.
Homework: Helping the children with their homework and the organization of their school projects.
Bedtime: Getting the children cleaned up after dinner, into their pajamas, and ready for bed—often times with a bedtime story!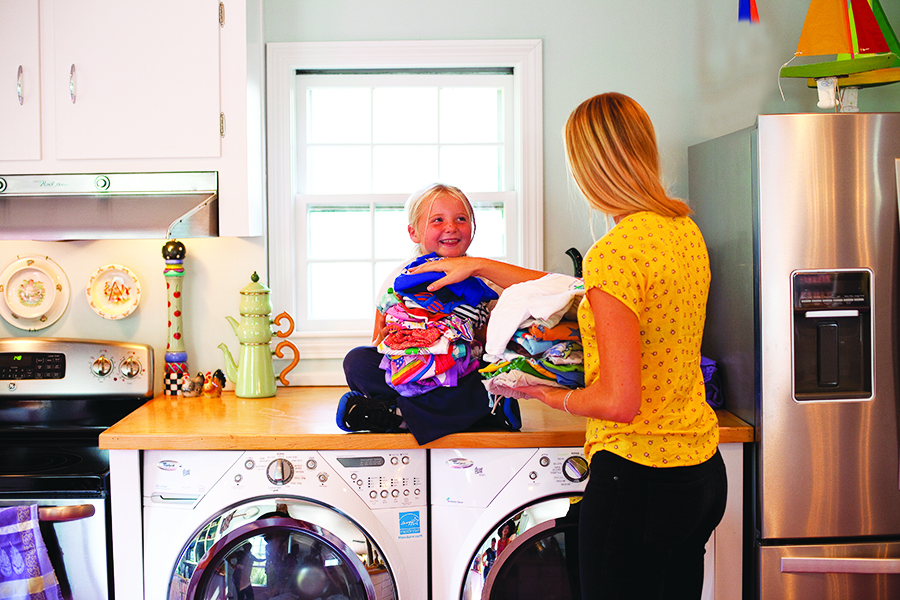 Again, any chores that are unrelated to the kids—or include any heavy manual labor, such as housecleaning, garden maintenance, etc.—are not an au pair's responsibility.
One of the best parts of the au pair program is that you're in the USA on a J-1 cultural exchange visitor visa—which means you're protected under Department of State regulations. Unlike other gap year opportunities or programs abroad, your safety and well-being is ensured every single day while you're in the USA.
This means that your on-duty time as an au pair is kept to a reasonable amount, and that you're never on-duty more than is allowed per the program's guidelines.
According to the regulations, au pairs cannot be on-duty more than 45 hours per week, and no more than 10 hours per day. They also must receive 1.5 consecutive days off per week, and one full weekend off per month.
In addition, during their program year, au pairs are given 2 weeks of paid, off-duty holiday! Did someone say road trip?!
Being an au pair is a big responsibility—it means being a guardian and caregiver to your host children, and being trusted and called upon to ensure their well-being. But if you enjoy working with kids, and you're up to the task, then becoming an au pair in the USA is an incredible adventure to have—and the best way to kickstart the next chapter of your life!