Veröffentlicht am December 11, 2018
Finding my Perfect Host Family
Firsthand advice on finding a great match for your time in the USA.
What do I want to do after graduating high school? That was the one important question I constantly asked myself through my last years of high school. I was sure about the fact that I wanted to travel, improve my English and I also wanted to see the world and not go straight to university right after.
But between all these work and travel options, I did not want to be just by myself. So, friends told me about the au pair program with Cultural Care! I looked through it and decided to go to an information meeting to get to know the agency and all about the program.
Before I knew it, I decided I want to be an au pair! The next question I asked myself was how do I find the perfect host family? During the whole year I realized that I definitely found the perfect host family for me. But how do you even do that? How do you know which family is the perfect fit for you?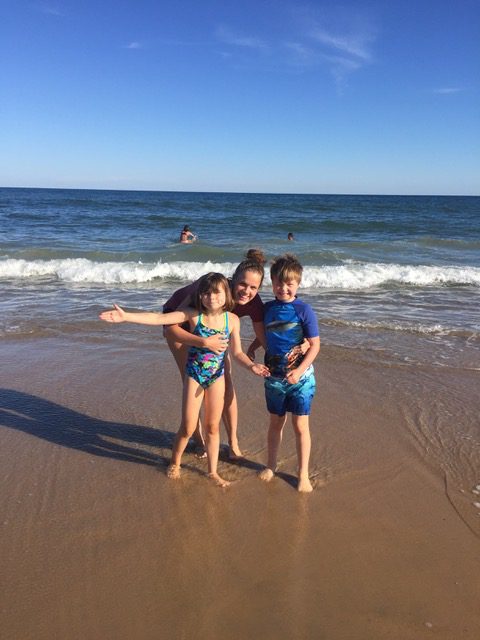 Here are some tips on finding the perfect match:
Write down what you actually want and expect from a family. For me even this part seemed pretty hard because I thought I was going to be fine with almost everything. Try to just write down what kinds of things you like to do, what is important to you and what kinds of rituals you have.
Do not choose your host family just because of the place. We all want to see New York, Los Angeles and other great and huge cities of America. But make sure you choose a family because of your expectations. It is beyond important to have a great fit with the family, because you are supposed to live with them for a whole year, do not forget that! You can always find another way to travel.
If you look through the interview or application, write down questions and tell them what you are really interested in.
Be prepared. Maybe think or even write down again your hobbies, your habits, and all kinds of other things you want to know about the family—and that you want the family to know about you. I didn't even know what I was expecting in my first Skype conversation with the first host family. So being prepared is very helpful, because when you are Skyping for the first time, you are probably very nervous.
Take your time. Finding a perfect match can take a little while, so be patient!
My application process took a long time and I was already at that point where I was going to give on finding a host family. But my mum used to say "Don't worry, in the end you will find your host family that will be perfect for you!"—and she was right. I have interviewed and talked with approximately 20 different host families from all over America, and I didn't feel the match was right with many of them. In the end, I never gave up on finding a family, because I was trying to remember what my mum said.
My best advice? Take your time—and be open-minded and honest with yourself about what you are personally expecting. Good luck!