As a new au pair, you might be wondering if—and especially how—you get to know locals and maybe build some new friendships. Well, I was asking myself this exact question before I arrived here in the United States. It might seem difficult at the beginning but once you know how to do it, it's very simple.
Americans are very open-minded and welcoming people. Since you are not a US resident, you will have an accent—that's just normal, by the way. This is what makes you interesting for locals in the first place. Doesn't matter where you are, people want to talk with you. Americans are very curious too, that's maybe why.
Here I want to share a few tips—ideas for how you could get in touch with local residents. I also want to share a little bit of my own experience.
Since I live in a small town in Oregon called Hood River, there are not many other au pairs I can hang out with. For my first six months, I was the only au pair in this town and the closest other au pair was a 45-minute drive away. Therefore, my best shot to get some new friends was to get in touch with locals.
I am a very active, outgoing, and sporty person, which makes it a little easier for me—but it wasn't easy at all at the beginning. Hopefully my advice can help!
Tip #1: Go to the gym
The first advice I want to share with you is to look up all the gyms in your city and sign yourself up for one. It doesn't have to be the most expensive and fancy gym, you might even get a gym membership starting with $10 per month. I think a price like that is totally worth it to sign up and it will help you a lot to meet new people AND stay healthy, especially when you start having a new eating lifestyle here in the United States.
At the gym I met a few guys who I've hung out with since day one. People just started talking with me because of my accent and were very interested in my story—how and why I moved here. Everyone was very welcoming and friendly.
So if that is something that is in your interest, just go for it and do it! If not, keep reading. I have a few more tips and stories to share.
Tip #2: Make friends at college or university
Since you're here on a J1 visa, you have to earn at least 6 credits in your first year. I did all my credits at the local community college, which is cheaper than a university in general. There is a big variety of classes you can take. Either travel classes or just regular classes at the college. If you want to meet Americans, I can recommend a regular class. Locals don't do travel classes (that's more an au pair thing). Travel classes are great, for sure—but you will most likely just meet other au pairs, which is awesome as well.
So the advice I can give you is, the best way to meet locals at the college is to take regular classes at the college. And to not be afraid to introduce yourself to other students!
Tip #3: Join a team sport
Maybe you were already a part of a sport team before you even arrived here. If yes, keep going with that—sign up for a local sport team here.
If not, it doesn't matter—you chose to move to the United States for an unforgettable experience, so why not just try something new?
I started playing American football in Portland in a semi-pro league. I was the only person who wasn't a US resident and I can highly recommend that. It was by far the best experience and my au pair highlight. An Austrian guy and 45 Americans playing a sport they all love. Nobody cared if I was from the United States or not—everyone treated me as a family member and as a part of the team. I spent every Saturday for 8 months with my teammates at practice, games and BBQs. It was definitely the best chance I ever had to meet a bunch of locals and gain new friendships.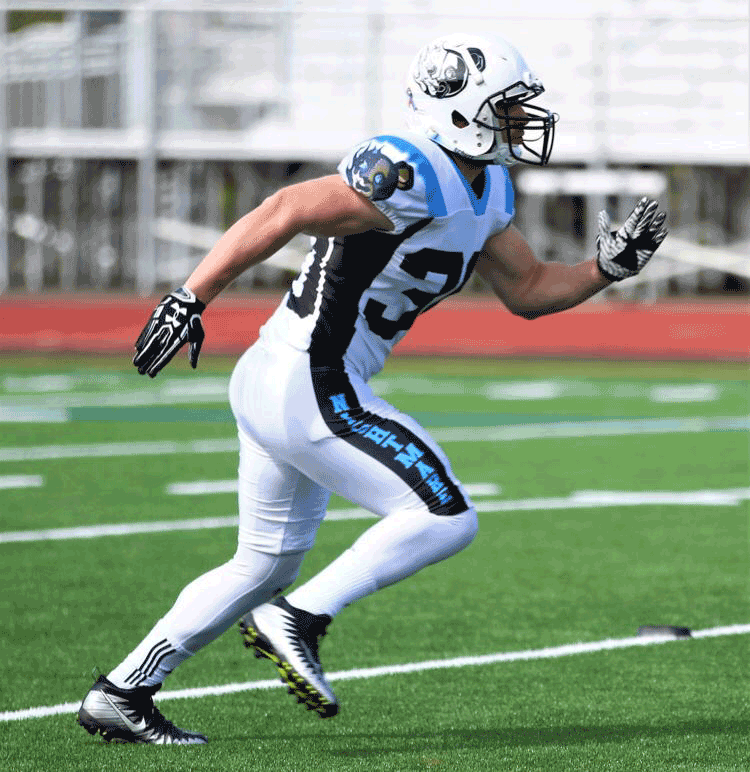 It really doesn't matter what your interests are—if you want to meet locals and make some new American friends, there is always an opportunity. Just don't wait for it, go for it!