"You may be gone from my sight—but you are never gone from my heart." —Winnie the Pooh
This is just one of the quotes that perfectly describes my relationship with my host family. But let's start from the beginning.
My au pair adventure started in the summer of 2016 in North Carolina with my 3 adorable host kids—Savannah, Emilie and Ella, who were 2, 5 and 7 years old at the time—and of course, my lovely host parents Christine and Brian. Over the next couple of months we bonded over karaoke, Days of Our Lives binge-watching, gymnastics, and Cincinnati Chili.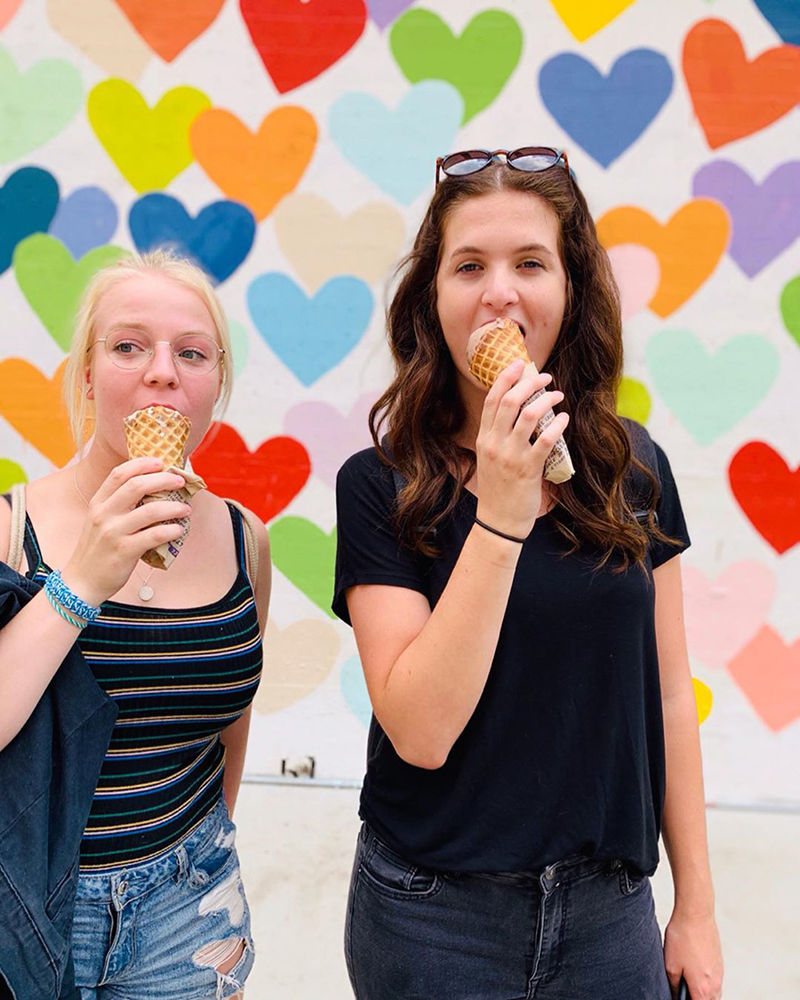 Their generous, crazy, funny, and loving family lifestyle made it super easy for me to say yes to extending! So I stayed another 12 months with them after my first year was over. In my second year we got even closer—ran a 5k together, went on family vacations, filmed videos for my YouTube channel, and then had a final goodbye party for me before I had to return back to Germany.
Leaving my "American Life" behind was probably one of the hardest things I've ever done. I felt sad and frustrated—but my host parents reassured me that I'll always have a home in North Carolina.
Back in Germany, I started college in a new town but used my very first break from school to go back and visit my host family in March 2019. I stayed with them for about 3 weeks, got to meet their new au pair, and spent lots of time with the kids. Brian helped me with computer sciences, we revisited all my favorite restaurants, went to a musical, and I just tagged along on their daily activities. I also got a Lake Norman tattoo during that time, which represents the area that my host family lives in.
That's when I realized—nothing had changed between me and my host family.
Each and every au pair has a special spot in their host families' hearts—and despite how it feels, we'll never be replaced or forgotten. North Carolina will forever be my second home. With the new semester approaching I had to fly back though—but before touching ground in Germany, my host mom had already booked a flight for me to come back for that summer!
So I came back two days after my last exam in July and got to spend over 7 weeks in North Carolina—swimming in the Lake, seeing extended family, going on a trip to South Carolina and doing a family photoshoot.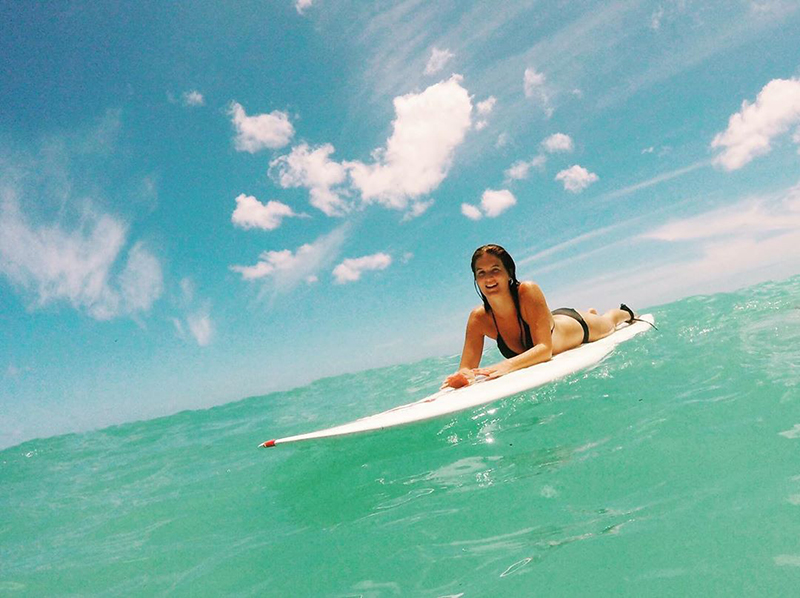 I couldn't have been any happier living the American Dream with my favorite Americans once again. Taking Savannah to swimming lessons, shopping at Target, boogie boarding with Ella and Emilie in South Carolina, visiting Christine's niece at college and then also meeting my family's new au pair!
Those two months just flew by and I couldn't be more thankful for the memories I made. Having spent close to 3 months of 2019 in the U.S., I kept thinking about opportunities to come back—and let me tell you: Project "return au pair" is in progress already!
All in all, I'm just super happy with the relationship I have with each and every member of my host family—even after being back in my home country for over a year now. Savannah (now 6) is my little partner in crime. She's there for every adventure whether it's Starbucks dates, photo sessions, or crazy dance parties in the living room.
Emilie (now 9) is my sunshine! Lots of snuggles, hilarious stories from school, and trying to teach me new gymnastic skills. Ella (now 10) is my little soulmate. We can talk for hours about life in general, unicorns, or Paris. She always makes sure that everyone's happy!
Brian always delivers calm and rational input whenever I need it—whether it's for my next exam, or with general advice. He listens to the same drama over and over and doesn't complain once. Christine has always been there for me—and even though she's a super busy and a hardworking mom, she always takes the time to give me advice or send me funny memes she found on Facebook.
This family is definitely my second family and my home-away-from-home—and I can't wait to be back to hug them all again, watch our favorite shows together, get Chick-fil-a on our way home from gymnastics, and have karaoke parties in the basement.
It's truly the little things that make our relationship so special!