In February of 2018, I started applying for the Cultural Care Au Pair program—and since then, I've pretty much watched every single Instagram takeover. I quickly got inspired. I'm not lying when I tell you that I've dreamed about becoming an au pair ever since!
Now, here I am—with an au pair story of my own.
My experience as an au pair has been such a rollercoaster! I've been in the USA for over 9 months now and I honestly couldn't be happier. But before I reached that state of pure happiness, it definitely took some ups and downs for me. Let's start at the beginning …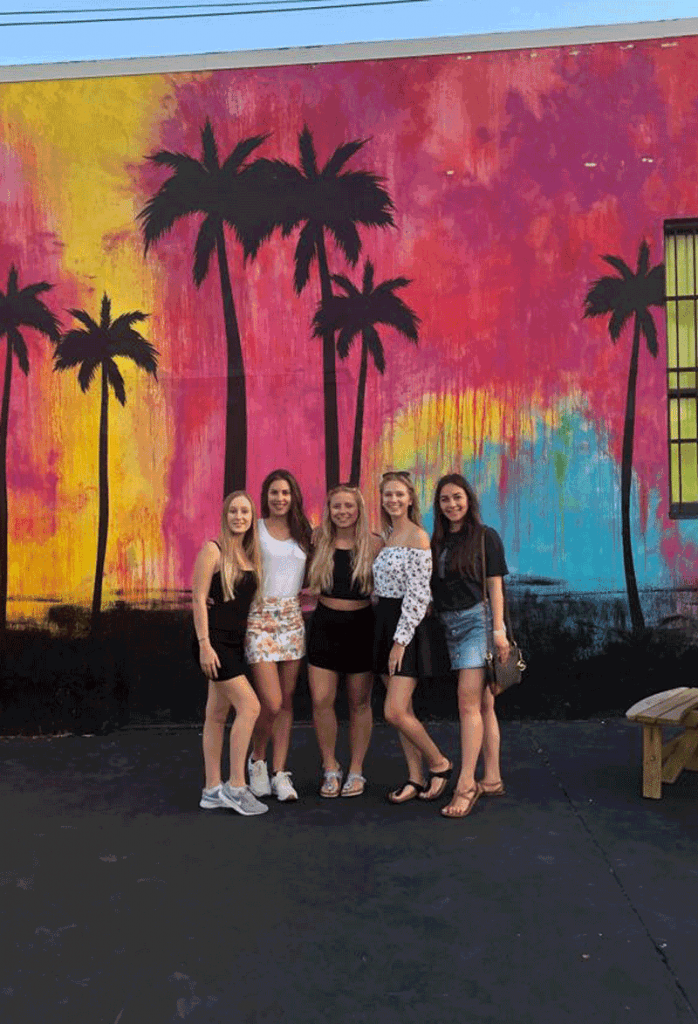 I came to the USA in July of 2018 and it changed my life. I moved in with my host family in Rhode Island. Despite having awesome memories in the beautiful little beach town we lived in, it was quickly clear that me and my host family weren't a good match. Going into rematch after only 2 months on the program was very hard for me, and it made me doubt everything. It made me fall back several steps! Thousands of questions came to my mind in that time. Am I not good enough to be an au pair? Should I just give up my dream and go back to Germany? I felt so guilty about everything. I felt like I wasn't grown-up enough to do this job! The self-doubt really took over.
But I kept going—I kept fighting. I'm so glad I did, because before I knew it, I found the greatest host family ever. I moved to Northern Virginia in September and I am so incredibly happy that I didn't give up! I honestly fell in love with Virginia and Washington D.C.
Now, I'm taking care of Kristian (Kit), a wonderful 8-year-old boy with mild autism that has shown me how kindness and excitement can change the world. I'm also taking care of 5-year-old Viktoria (Tori). Tori has become my companion—my little sister. I can't imagine a life without her. I didn't know one could love children that are not their own so much. Of course there are hard days with the kids, but there are so many rewarding moments.
What I love most about my work is seeing the kids develop so much. Tori, for example, didn't really have a lot of friends when I first came to her family. She was pretty shy! Now she is the queen of the playground. All of the kids like to play with her! Kit has had lots of issues with reading and writing at the beginning. Now he is getting so much better. His autistic behavior only shows very little, and he's mostly a thoughtful little man. I'm incredibly proud of him. When I gave him a 'Fun Day' as a present for his birthday—a day for us to spend some quality time together—he was so unbelievably happy. He hugged me so much. That brought tears to my eyes. I felt so loved, and like a part of the family.
To be honest, my own personality has developed so much because I've learned to love my life and my work with the kids here! At first, I must admit I wasn't very impressed by Virginia. But I slowly started to see the beauty in the state. The spring and fall here are especially incredible. There is so much nature and I can't stop being amazed when I am driving on streets that go directly through the woods.
I also found great American and au pair friends. I started to meet my friends every Thursday evening at my favorite café—there's an open-mic night that we like to go to. Young artists can perform onstage there and it is awesome to see their progress over the months. I started to find my way around Manassas, the city that I live in, and I almost don't need my navigation anymore. Having a routine really changes things. A place becomes your home. When I spent some time traveling by myself in Denver, Colorado over spring break, I felt a little homesick. But I realized that I missed my home in Virginia, not Germany! I never would've thought that.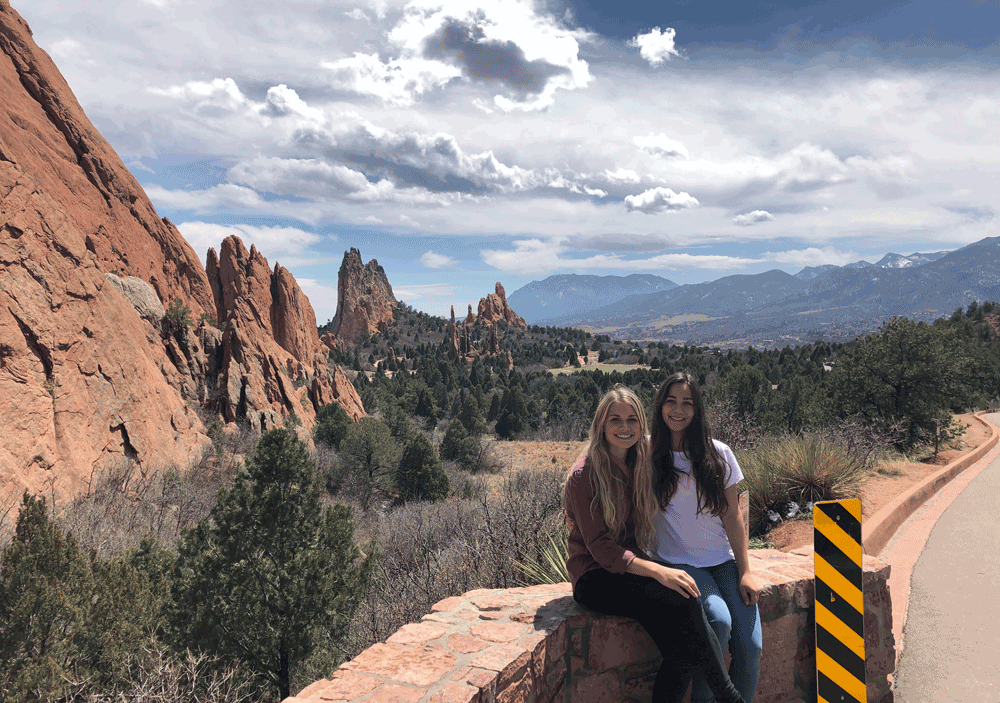 Traveling the USA has become one of my greatest hobbies. So far I've been to 15 states. I fell in love with a lot of places and I'm so very grateful for every experience. It's hard for me to pick a favorite place, but San Diego in California and Austin in Texas are definitely on top of my list! Even though traveling is not always perfect, it makes you more open-minded towards other people and other cultures.
Time really flew, and It's so sad that I'm almost at the end of my time with my host family. But the good news is: I'm continuing my journey as an au pair in San Francisco, because I'm extending 9 months with a different family! I am sure that it's going to be hard to start a new life somewhere else, but I'm positive that this was the right decision! I'm looking forward to making new memories, meeting new people, and creating a great bond with my new host kids. From traveling, to finding awesome friends, to feeling a little down in winter, to being fascinated by the little things, I think I've done it all. And I'm here to inspire others—to encourage them to start their own journey. And to tell them not to give up!