Sometimes, the things that inspire you the most in life … that lead you down an entirely new path and change you forever … start with something silly and small. For me, it was finding my passion again—through an American holiday that was brand new to me. Thanksgiving!
Never would I have guessed that this American holiday would become the catalyst for me running again … and for completing one of the biggest bucket list items in my life.
Here's the story: My host family had Thanksgiving at their place this past year, and all the relatives from all over the USA were coming by to have dinner at our house. There were around 25 people (three generations) including me, the Austrian au pair. Since Thanksgiving is all about eating a lot of food, my host family decided to sign us all up as a family for a 5-Kilometer run called The Turkey Trot in my town. They knew I enjoyed running and I didn't want to let them down—so I started to exercise in those three weeks to get ready for the run.
I have to tell you: I didn't like working out a lot until then. It was tedious and exhausting. Another less-than-exciting thing: The run was taking place at 7:30am on a foggy, cold November morning. Not the most inspiring weather.
Even though I hate getting up early, quitting wasn't an option—so I talked myself into the thought that once I was done with running the 5K, I could eat all the delicious food that waits at home without any concerns about how much weight I will gain. It was perfect!
In the blink of an eye, Thanksgiving arrived and I had to get up early to run. And here starts the really fun part: It was a very foggy and very cold morning, so my host children weren't very motivated to leave the house like we hoped they'd be. Therefore, the smaller one stayed at home with my host mum and my host dad tried to convince my older host child to take part until we got there.
In the end, though, I was the only one that decided to take part in the race. I braced myself for the run, and thought to myself that "I want to make them and myself proud by pushing myself and running for us as a family."
As cheesy this may sound, I have to say it: This was the start of gaining my love back for running and exercising. I had already enjoyed running when I was a student during school, but it always felt like a duty I had to stay healthy, rather than actually really loving it.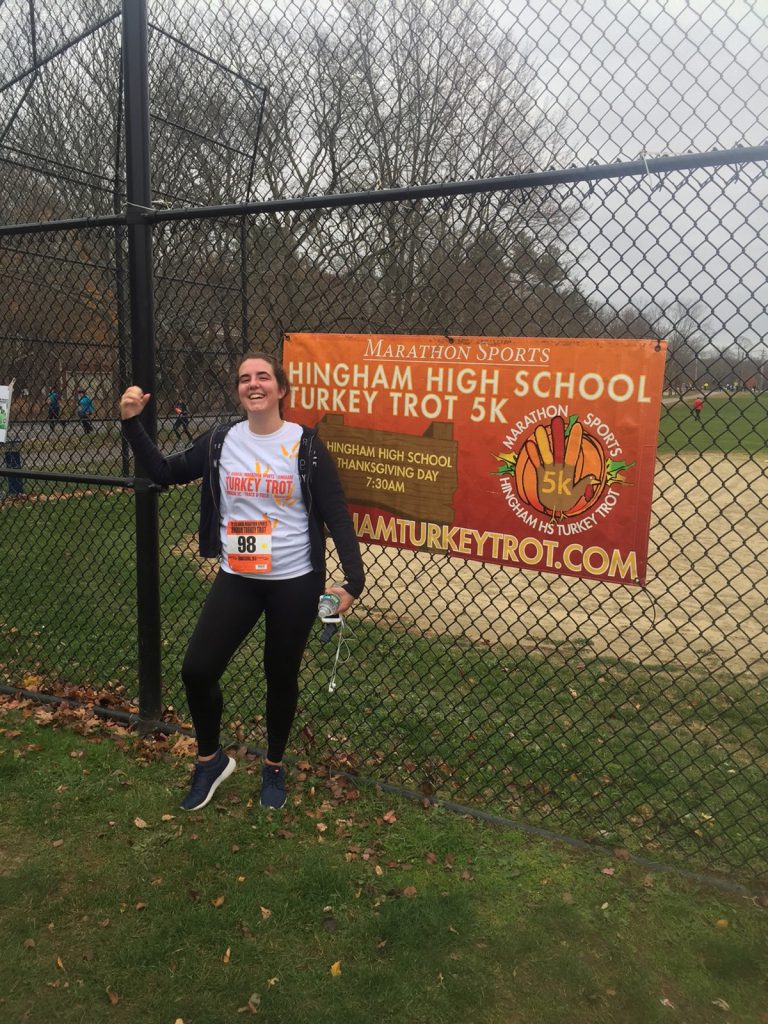 Something changed inside me— I really enjoyed it and realized that running can be fun.
I enjoyed that race so much because I'd never participated in a running competition before, and I realized that the energy from all the spectators and all the participants was amazing and kind of indescribable.
After that, I signed up for other races too … like a bubble run (where you run through foam), a 4th of July race through my new hometown, or a fundraising run for the school of my host child. One run led to the other—and suddenly, I was visiting New York City for my birthday on the first November weekend with my best friend Julia (also an au pair!). It just so happened that on this exact day, the New York City Marathon was taking place.
Of course, we watched the runners and cheered them on and I said (more joking than serious) that I wanted to be part of that race one day—no matter what—and that I would run this exact marathon. She and I kind of laughed it off in the moment, but a tiny thought stuck in my brain that it was an experience I wanted to have … that I dreamed of doing.
After heading back home in 2017 after my au pair term, I realized that if I want to achieve something, I just have to do it, whatever it takes.
So, long story short: I decided to take part in the 2018 New York City Marathon! I was ready to show the world and myself that I'm able to do it, even though I may not look like the typical marathon runner with the perfect body shape and weight.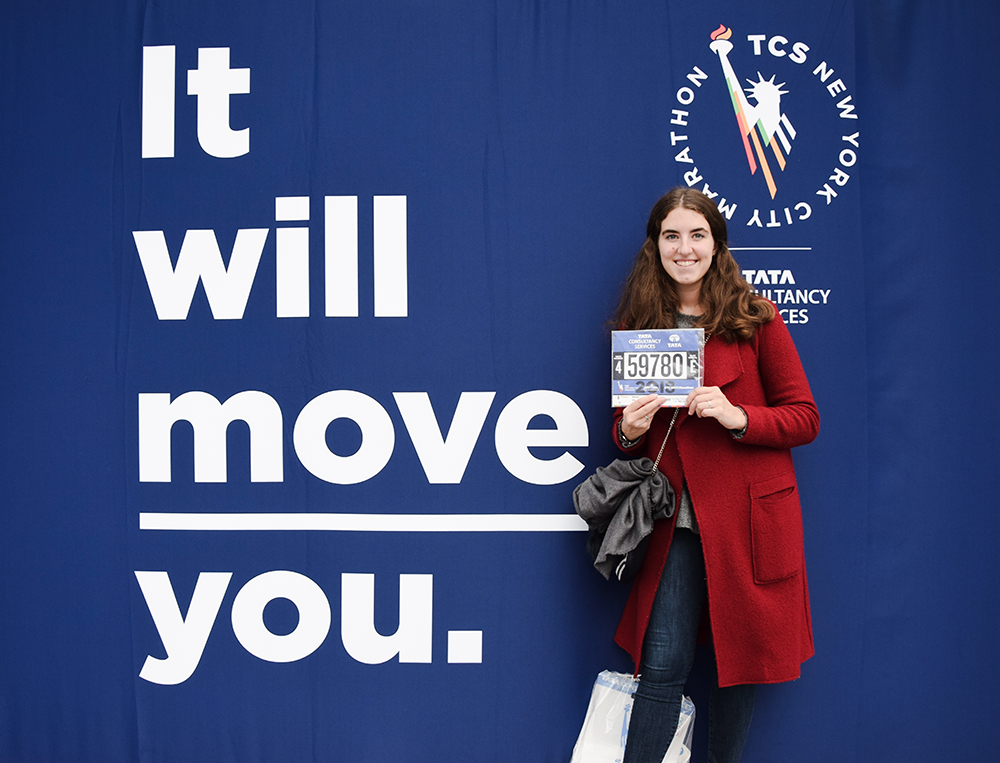 If your will is strong enough, you can go places and achieve things—no matter what or how unreachable they may seem.
Now I can proudly say that I've made it and finished the NYC marathon without any injuries, cramps, or demotivation after 5 hours and 28 minutes. I know that this isn't quite the best time compared to the fastest runners, but my goal was just to finish the run—and I did!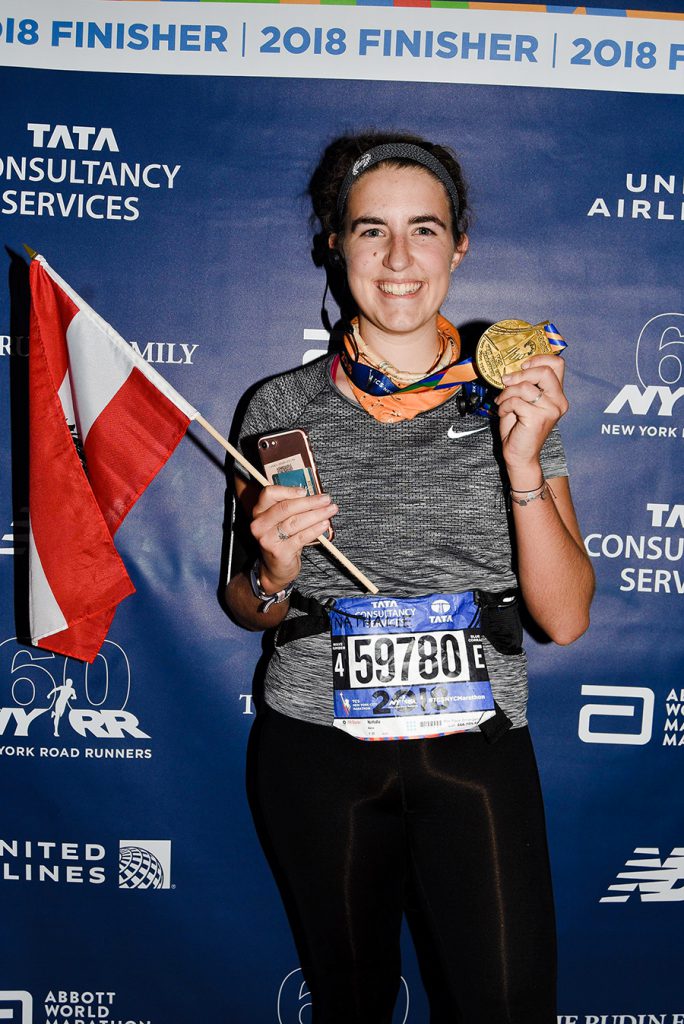 The entire experience was unbelievably indescribable. It felt like a huge party and celebration for the entire city, and you get the vibe that the entire city of NYC is proud of you. Especially on the day after, where everyone compliments you since you wear your medal around your neck the entire day.
After crossing the finish line, I felt like I could conquer everything in my life, no matter what. And at that moment, I felt like I made a huge step in terms of my personal growth and development.
One thing is for sure: I will never in my life forget that experience, and it all started with just a simple Turkey Trot on the 24th of November back in 2016, thanks to my host family! It's funny how things work out like that—isn't it?
Now, every single year on Thanksgiving, I do remember how thankful I am that this chain reaction led me to where I am today. And trust me, if someone had told me me two years ago that I would run 42.195 Kilometers and finished in one piece, I would have laughed at them. But after a year as an au pair, there's nothing that stops you—and there's nothing you can't do. Step out your comfort zone and "run away!" You never know what life has to offer.