When I stepped on to the plane that would bring me from Hamburg to NYC – to my new home for the next 13 months – I knew I wouldn't return the same person. I knew I would change and experience personal development – every au pair, au pair-to-be and friend of an au pair knows that. What I would have never imagined is that being an au pair for just 13 months would so dramatically shape my way of thinking; of feeling; of living.
You know, whenever you ask someone "Why did you become an au pair?", the answer is usually "I just love kids and wanted to travel, improve my English, etc." While I do love kids and certainly wanted to travel, the main reason I wanted to become an au pair was because I knew I didn't want to go to university right away and I needed to fill the year in front of me – preferably with travelling. But a work and travel year in Australia or wherever else was way too expensive, and the idea of being an au pair had been in the back of my mind since I was 12 – so I thought "Why not? Sign me up."
I'll admit, I was only medium excited in the beginning. It was mostly thinking "okay great, I'll go travelling, hopefully find a nice family – it's going to be fun!" The REAL excitement came a few weeks later when I found my host family in the most unusual way. Let me just say that the universe REALLY wanted us to be together. The first email between us happened on a Wednesday and by Sunday, we matched. Finding this awesome host family made my excitement shoot through the roof. All my friends will testify to this and will point out how many times I shoved pictures of my host parents and my cutie baby boy host child into their face. Suddenly, I was so excited about spending the coming year with these great people, who have the same beliefs and values I do, who live in this amazing city with the cutest baby boy and most importantly who appreciate good food and eat just as much as I do.
A lot of people have asked me why I chose Cultural Care. In the end, it's because everything went so smoothly from the introduction meeting to the application. They were really engaged, and I felt really well-informed through the entire process. I had no problems throughout my entire au pair year with Cultural Care.
It's basic au pair knowledge that you will become excellent at speaking English, and that you will become more independent and more mature. All of that comes with moving to a foreign country without your family and friends.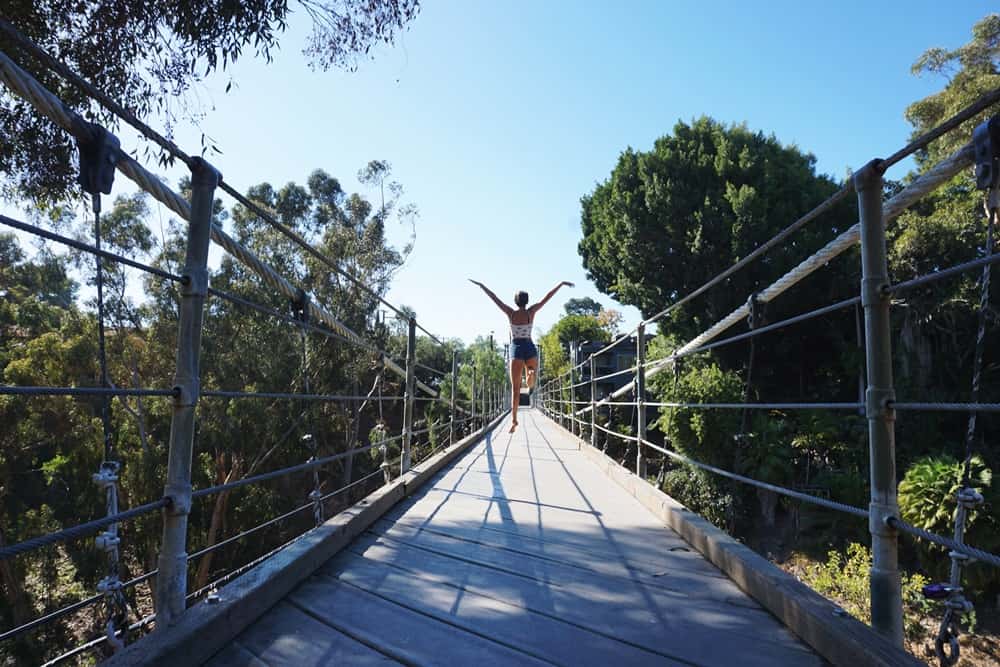 I naturally became indeed more independent, mature, confident and better at English. When my mom wasn't next to me anymore and I had to do adult stuff like open a bank account, handle all my money, pay taxes, plan vacations, decide things without asking my mom what she would choose and more. The hardest thing for me personally during my au pair year was when I got a piercing and it got so infected that I had to go see two different doctors. They sent me straight to the emergency room, where ER doctors had to just cut it out (fun fact: on my birthday) and I had to deal with all the paper work and insurance calls – not to mention, this $2,000+ hospital bill dangling above my head! It really stressed me out. Needless to say, I cried a lot and some more. In the end, my ear looks normal again, the hospital bill got mostly covered by my insurance and I just had to pay $50 of it (I booked flights to Hawaii within 24 hours of getting that letter), and now I have a good story to tell at parties. That whole experience taught me so much about focusing on the good, keeping a strong mind, just getting up and doing what needs to be done, and listening to your mom when she says you definitely shouldn't get another piercing. That was just one of the many situations that taught me things about myself in the USA.
But what really changed me in the most beautiful way is not just the mesmerizing experience of this big jump into independence and the dream come true of traveling non-stop – it was the people I met along the way. In Germany, I live in the same small town I grew up in, mostly surrounded by the same people I have known for years. Every person you allow to touch your life will change you. In addition to how wonderfully my people in Germany have raised me, my friends and family in America contributed their stories and hugs and personalities so I could shape myself into the person I want to be.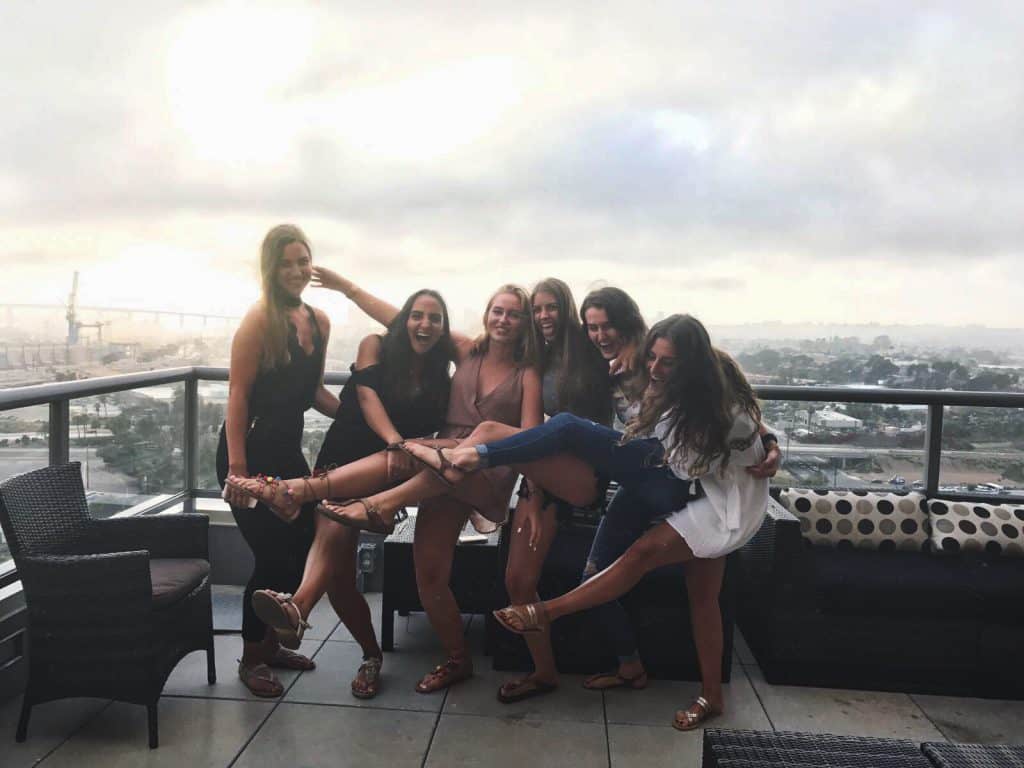 I want to be as hardworking and fearless as my host mom Rachel, who would sometimes spend 15 hours a day in front of her desk, working for a national farm animal protection non-profit. She really gives her all to do good in this world, while managing every single thing in the family and handling every problem within 2 minutes and 15 seconds.
I want to be as determined as Suzanne, who put her mind to it and lost 30kgs in 6 months – fun fact: once at a party, I cried because I was so proud of her.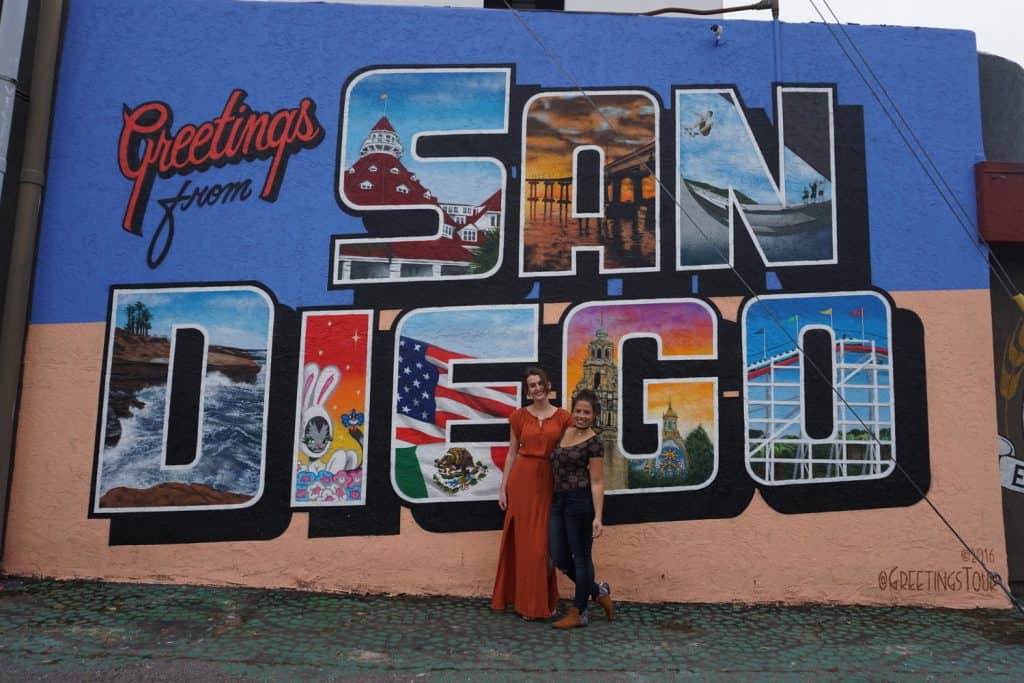 I want to be as people-loving as Sarai. I want to be as sure of myself as Belinda. I want to live every day as if it's my last like Mona.
I want to be a ray of sun like Lara and Caro, who never failed to make me smile. I still hold my phone in front of people's faces, show them their Instagram and exclaim "Aren't those girls the cutest???"
I want to be as true to myself and uplifting as Lynne, who is in fact still and forever one of my best friends. She is always there for me and always cheers me up (I know you're reading this – love you).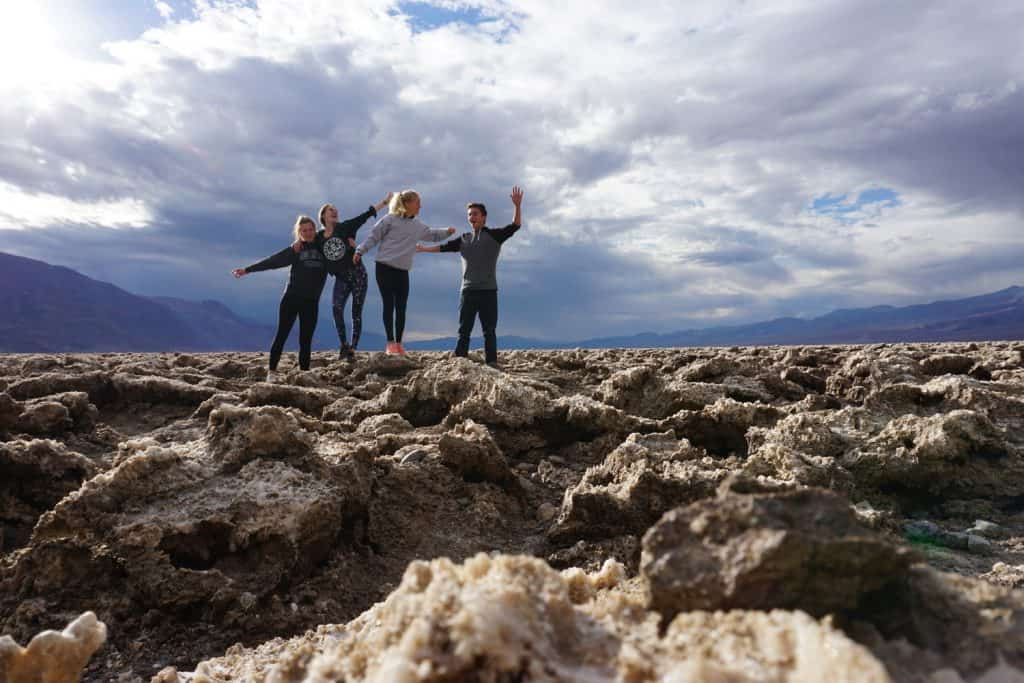 I want to be as adventurous as Jessica, who at age 35 just suddenly went to Thailand all alone for a few months – and then continued to travel the world on her own, living her best life. We've been to Mexico, Hawaii and Sicily together – it's never a question of when we'll see each other again, it's where.
All these people shaped me during my 13 months in the USA into who I wanted to be and more. They continue to shape me today. Thanks to my year as an au pair, I'm a better friend; more productive; less of a procrastinator; more loving; more positive; more spontaneous; a good decision-maker; more mature; determined; unafraid; confident. All in all, I'm a better me.