Becoming an au pair is a surefire way to experience personal development and growth – after all, almost all au pairs report coming back from their experience in America more independent, more confident and more ready than ever to take the first step on their career path.
To help give you an inside look at the au pair experience, we sat down for a Q&A with former au pair from Germany Eva Meyer. At just 22 years old, she's already been home from her au pair experience for a full year. Despite that, she says she still feels "super close and connected with the au pair journey." Eva loves talking about the "best year of her life" so far – including the inspiration behind becoming an au pair, her personal development during her time abroad, and how her experience has shaped her into the person she is today …
"I was an au pair. Today I am not only a full-time international business student but also a meeting leader, an ambassador and a content creator for Cultural Care Au Pair."—Eva Meyer
Q: Eva, can you tell us what life was like before you decided to become an au pair? 
A: Well, I grew up on the countryside in southern Germany – surrounded by many forests, cows and little villages. I always had the desire to spend some time in the states. I was considering doing a high school exchange but figured out that an au pair year fit so much better with my personality and dream of working with children.
Q: What made you decide to become an au pair? Will you tell us the story?
A: For me, becoming an au pair was a decision I made many years before I even got the chance of doing it, age-wise. It was always clear to me that I was going to be an au pair once I finished high school. Since another girl from a village close by went to the states as an au pair with Cultural Care herself, she informed me a bit about the agency – and shortly afterwards I contacted them, went to my first meeting (two years prior to my departure) and felt comfortable with them instantly. I felt well supported all along the way of applying and matching – plus, I got so many useful tips and advice from the whole Berlin office so I felt well prepared ahead of my departure. Looking back, the best journey of my life was awaiting me once I was standing at the airport in Frankfurt, ready for departure with about 40 other girls who also took the brave step of moving abroad!
Q: Can you tell us a little about your au pair experience?
A: I matched with a wonderful family living in the Pacific Palisades, which is a super cute town in Los Angeles, California. I know, I was super lucky! Not only was the location beautiful but most importantly, my host family was the best one you could ever get! I took care of 3 lovely and super active kids aged 3-7. I had an incredible time with my first family – so much so, that I couldn't return back home after the first 12 months! So I decided to extend my journey and take the opportunity to experience what it's like to be with a different family on the other side of the country. After a heartbreaking goodbye, I moved (with three stuffed suitcases) to the East Coast – to Pound Ridge, New York – which unfortunately turned out not to be the best match. Shortly after arriving there, I found another family also living in upstate New York, again with three kids. I went into rematch and spent another 8 months there with my new family. In the end, I was super glad that I extended even though things didn't turn out as I originally planned to. I guess that's life! I traveled alone around the USA for two weeks before I visited my first family in California again; then I flew back home to Munich.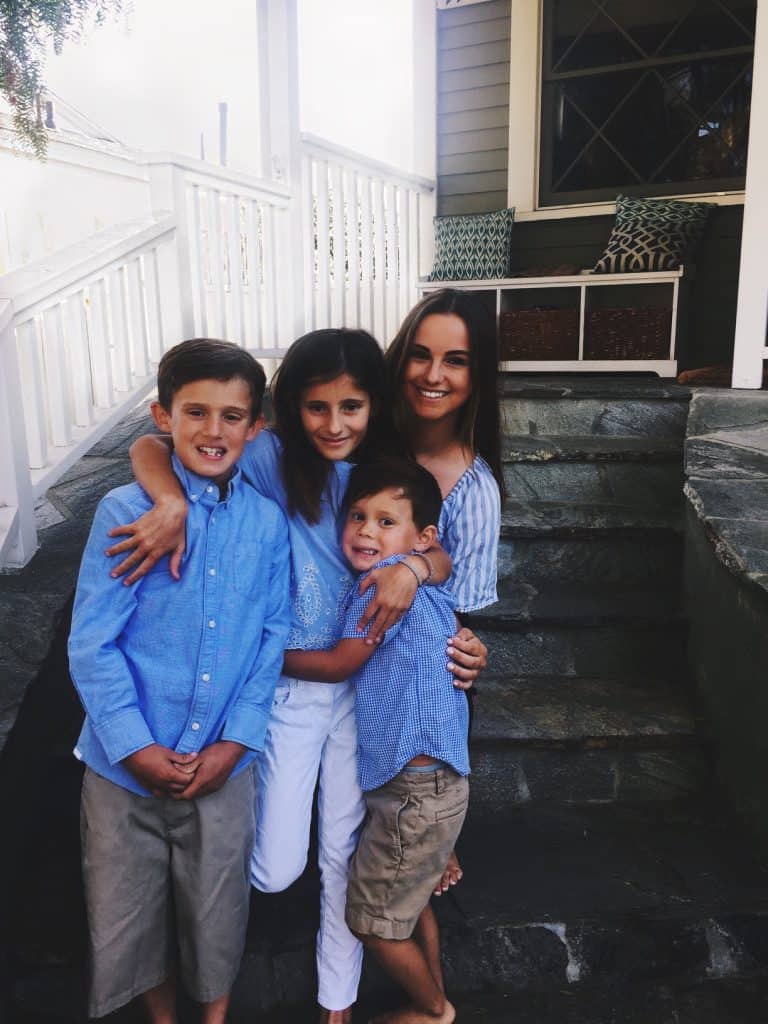 Q: What was it like becoming an au pair in the USA? What was the biggest change?
A: I remember thinking how everything was so BIG! That was probably the biggest change ever. I remember falling out of my host family's car on my first ride with them. But I loved everything from the first second on! I loved the time at training school, the trip to New York City and of course meeting my host family for the first time. I was super nervous but so happy once I saw them standing at the airport all dressed up with a welcome sign. After only two days at my host family's house we went on vacation with 3 other families; each had 3 or more children. It was a little tough being around so many kids but also so much fun! Sometimes I felt like the summer was a challenge because everything was so new – the kids try to test your boundaries and it takes a while to build up a relationship … but it's super normal! I just kept on trying and gave it my best! My host mum came up with the best idea: She invited me to spend some "date nights" with each of my host kids separately, to have some special bonding time. So each kid and I took turns riding our bikes to dinner and then afterwards we got ice cream. The kids loved it, and I still remember the nights because they were so special.
Q: What was the most rewarding part of being an au pair?
A: The most rewarding part of being an au pair was definitely all the love I experienced. Not only from the families I lived with but also from my new friends from all over the world as well as my family and friends from back home! It is nice to experience what it feels like when the kids trust you and look up to you. I loved all the hugs I received from my host kids. I loved snuggling up on the couch with them, reading books to them. Your heart will melt when they tell you how much they love you for the first time. And it feels absolutely amazing to call another family yours. Or luckily, like in my case, I found two families!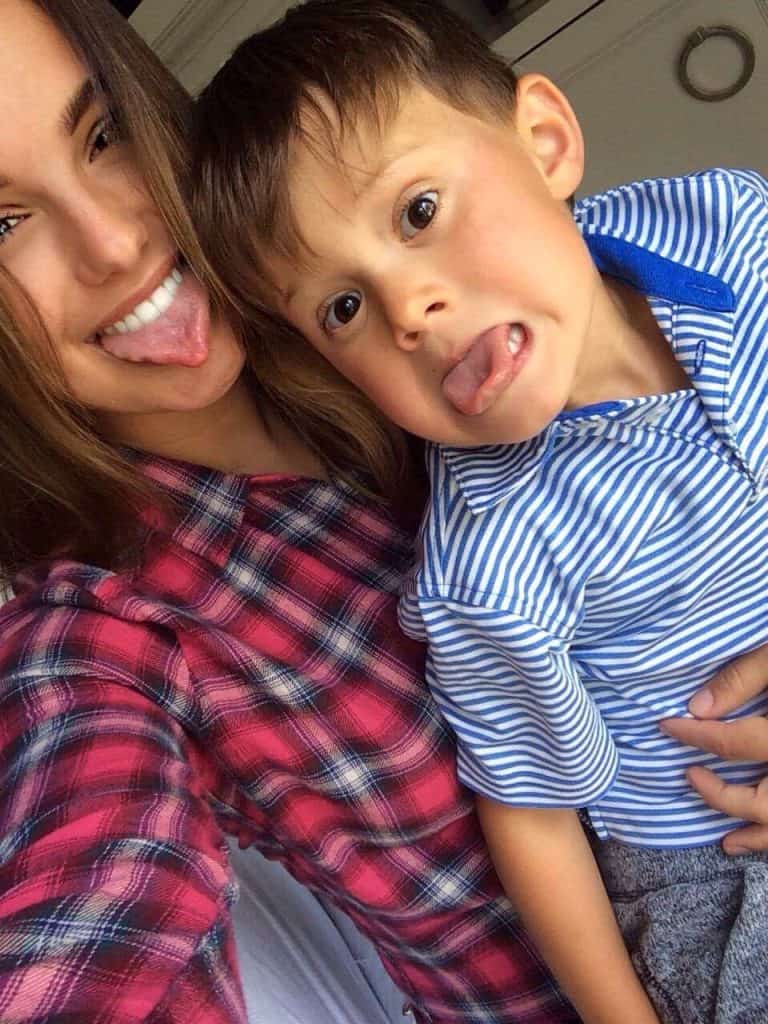 Q: How did you benefit from your au pair experience?
A: I feel like quite a role model on what the benefits of being an au pair can look like! For starters, I've found two amazing families who I still stay in contact with. One of them just visited me recently; the other I will visit hopefully next year. Also, I found so many amazing friends, all over the world. I just went to London with a French friend, who I met during my rematch time. I also just surprised a friend of mine in Austria who I met in NYC, when she got back home from her au pair year. I'm going to Croatia for the second time this year with my best friend who I met in LA. I have so many places that I can visit now! I have friends all over Germany, England, Switzerland, Austria, Italy, Spain, Australia, Sweden, Brazil, Mexico, Canada and so on. I met all of them during my time as an au pair. Isn't that amazing?
Another aspect that I'm super grateful for is the educational component of the au pair program. Thanks to my college classes that I took at Santa Monica Community College, UCLA and Manhattanville College, I got accepted at a university which was originally above my GPA. I'm studying International Business there. And I love it!
Also, I am a Cultural Care Ambassador for new au pairs, guiding them before their departure, sharing useful tips and coaching them if they need additional help. Besides that, I am also a Meeting Leader, where I organize meetings introducing potential new au pairs to the program and the requirements of becoming an au pair. I also interview them, so I get the chance to gain valuable experience in hiring – a huge benefit to my studies!
I love the fact that the Au Pair program isn't something that you just do and when it's done you will never hear from them again or do anything with it. You have to think outside the box and consider all the great opportunities the au pair program will offer you, because that's when you truly will become a citizen of the world!
Q: How has your au pair experience influenced what you're doing now?
A: It's completely inspired me as well as guided me to become what I am today. Before my au pair journey, I had absolutely no clue what to do afterwards. Like many others, I was hoping to find it out throughout my year. Luckily, I did.
Q: What are your biggest challenges and successes since returning home?
A: The biggest challenge for sure was adapting to Germany again. No gas stations 24/7, no shops are open on Sunday, no beaches close by, smaller cars, no huge malls, etc. Another challenge was giving up the cheap way of travelling! During my au pair year, I used to take airplanes to check out different cities just over the weekend – and since I'm back, I'm saving every cent for my studies. By far my biggest success was getting accepted to my study program. The college class that I took at UCLA was my "entrance card" – therefore I'm still super thrilled about it!
Q: What does the future have in store for you?
A: Thanks to the international aspect of my studies, I have to complete not only an internship abroad but also a semester abroad – I'm thinking about going somewhere in the Scandinavian countries. Besides all that, I want to travel as much as I can. On my bucket list are definitely Australia, Vienna and Switzerland, Paris, England and New Zealand – because guess what: I have friends in all those places that I met during my au pair year!
Q: What would you say to someone who is considering becoming an au pair?
A: DO IT! If you're already considering becoming an au pair you will forever regret not taking the chance if you don't decide to take the step. I know that it's a huge step that you have to make which requires a lot of bravery, but trust me – you will be absolutely proud and grateful for doing it! Living abroad will offer you so many opportunities, great chances, friends for a lifetime, a home far away from home and a second family! I wish you all the best!
Excited to know more about Eva's experience? Check out her blog here!