Living abroad as an au pair for a year (or more!) changes you in countless ways—it makes you more independent, more culturally-curious, and gives you a chance to form lifelong bonds with people from around the world. But one of the most important aspects of the au pair experience is one that is not often talked about: The educational component!
As an au pair in the USA on a J-1 cultural exchange visa, you will complete college credits at a school of your choice. It's a Department of State-regulated facet of the program—one that sets up au pairs for success when they return back home after their program year.
Why is that? It's because having the opportunity to attend a college or university in the USA exposes you to new methods of teaching, students from all around the world, and a subject that you may have never had the chance to study back home! It's also an incredible way to build connections with potential future employers or colleagues.
And, of course, it looks really great on a résumé to have international experience as a student at an accredited school abroad!
The best part about getting an education in the USA as an au pair is that you have total control over what you study! As long as a college or university near you offers the course—and as long as you can cover the cost of the class (keeping in mind that your host family pays $500 towards your studies—then it's yours to take!
Some au pairs choose to take photography courses in order to flex their creative muscles … others take business courses in hopes that it will set them up nicely for a career once they've returned back home. The truth is, the options are endless!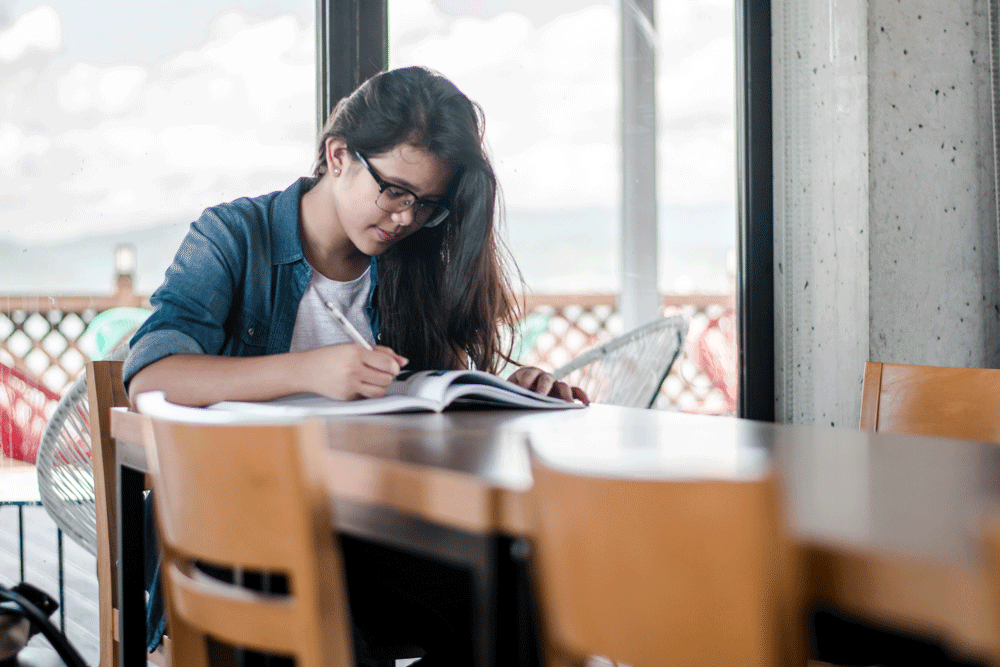 Read on to hear what real au pairs have to say about their studies in America, and how they are helping to shape their professional futures once their time as an au pair has come to an end.
Verena, former au pair in New Jersey
"On a whim, I signed up for a Computer Sciences course at Princeton University, because I was curious. I quickly learned that it fascinates me to create own computer programs, and I decided to make it my career. Back in Germany, I applied for an undergraduate program in Computer Science and they accepted me right away. They told me they were impressed by the fact that I had a class from Princeton on my CV!"
Alicia, former au pair in Connecticut
"I took a community college class called 'working with kids with special needs'" It was really interesting to learn about, and has helped me to this day because I'm now studying to be a teacher! The class also gave me friends for life. I met some people there who aren't au pairs and we still talk a lot. Taking classes in America was one of the coolest things I've ever done." 
Elena, former au pair in Washington D.C.
"I got the chance to study effective communication, speaking, and presenting. After this class I felt like a different person! It taught me how a good presentation should be, as well as the importance of your presence and confidence when speaking to others. This has helped me a lot to find a job back in my country—I've been able to interview without all the stress!"
Nathalie, former au pair in Massachusetts
"I was able to attend a psychology class at Harvard Extension School and finished that with an A. This was one of the reasons why I got my internship last summer—and besides that, I realized that I wanted to continue learning about psychology, so now I'm taking more classes in that field and I'm loving every second of it!" 
Tjara, former au pair in Washington D.C.
"I studied Business Communication at the American University in Washington D.C., and we learned how to build our own company! It was great working together with people of all nations. In the end, our professor offered to write us references that we could use to apply for colleges or jobs—it helped me to get my dual student job at the biggest German bank!" 
Alvaro, former au pair in Massachusetts
"As an au pair, I took 'Corporate Strategy' at Harvard Business School. I was able to expand my education in the field I like the most through very dynamic sessions and colleagues with a high level of business knowledge. And today I can say that I've attended one of the most prestigious universities in the world. It's simply amazing!"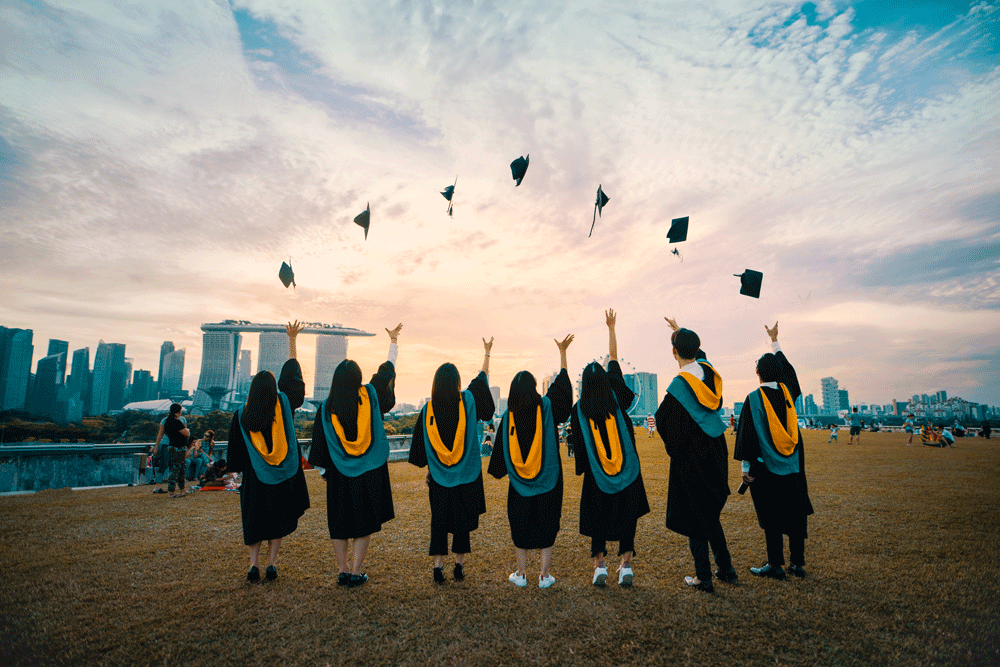 No matter what you choose to pursue, studying in the USA as an au pair can help you achieve personal and professional success back home!