Someone asked me once: "What was the best thing you got from spending two years as an au pair in the USA?"
I've thought about this for a while—and I must say that without a doubt,  the best souvenir that I have brought back from the States are my friendships. All of them are special and so different at the same time. All the girls I met have changed and improved my life. I am still very attached to them and still try to keep in touch as much as possible. Now, that I am back in Poland, I miss them a lot.
Each time I had to say goodbye was extremely hard, but as one of them said while leaving, "don't cry that it's over, be happy that it happened."
I was the last one from my friends group to leave the States and it was extremely hard to say goodbye to all the people that I loved.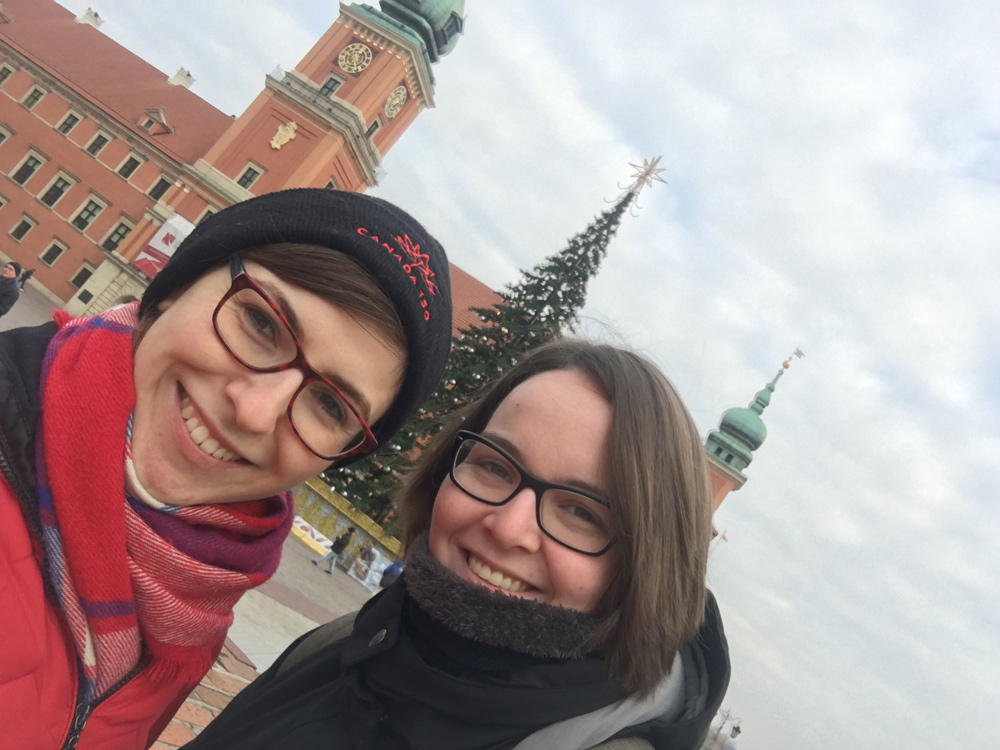 Once you have a routine and special things you do together it is hard to cut it off out of nowhere. Of course we all know when the year ends—but still, it is a tough situation to face.
My very first friend was Lisa—my buddy. She took me out and we got along so well! Before we met I had told her that I love coffee, so of course she brought me to Starbucks, where later on we started to meet with other au pairs from our group. I am so thankful for the au pair buddy program for bringing us and so many others together!
Lisa and I started to organize Wednesday hang-outs for all au pairs at Starbucks, and during the summer we had frozen yogurt nights which we both documented in Snapchat takeovers. Other than that, we had our own little tradition of burger and movie night on Fridays.
The group of friends was growing gradually because everyone had another friend who wanted to join us—so our group of three rose to around thirty! We discussed issues we had or we just cheered up homesick members of the group. I am very proud of how we supported everyone!
One of Lisa's buddies became the most important and reliable person for me. Even though there's a five year age difference between us, we got along very well. After spending lots of time together, many things happened and our lives were beginning to change. We spent hours talking, sometimes even in the car parked in a random place—other times in a coffee shop or in bookstores. I was the first one to hear about her wedding and later she asked me to be her maid of honor. It was an incredible feeling to be by her side that day. It feels that now instead of just one, I have two wonderful people in my life … and I can't wait to see them again!
Later on in my au pair experience, I also met a group of German girls who taught me a lot. We went on trips together and had multiples sleepovers on Saturday nights. We cooked and gathered together whenever we could. I loved each of them.
In February 2017, I decided to extend my au pair term—which clearly meant that my friends would all be gone by the time my extension started. It was heartbreaking. I had a hard time saying goodbye to all those meaningful girls. I do not have siblings back home—but thanks to my time in the States, I feel like I have found some soul sisters.
When I was organizing a goodbye party for one of our friends, I told the girls how sad I felt and also that I realized that there would not be anyone to say goodbye to me when I left the U.S.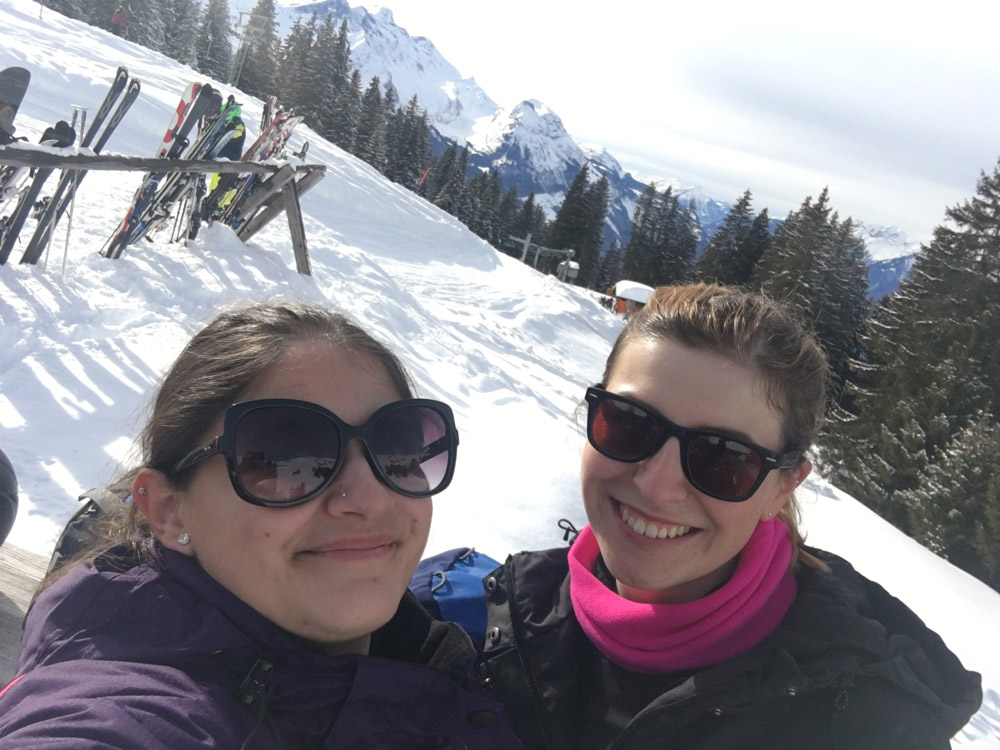 At the same moment, as I said it, an idea crossed my mind: "Why don't we have a welcome back party when I go home?" So that's what we established. My European bucket list was waiting to be checked out. I immediately thought about Oktoberfest. Since the girls are from Germany, we could easily do it. And so we did! It was wonderful and we couldn't stop talking and laughing. Each of us have very different lives now, but we still love each other—and once in a while, we try to catch up through video chat.
Now that I am back in Poland, I have already met up with all of my European girls again. As I write this, I'm actually getting ready to take off to Switzerland to go ski with one of them!
Lisa has already visited me and others as well. I also invited all of them to come here so I could show them around. Warsaw is great and I am always happy to tell our history and share some stories or cook some traditional dishes and just host them. It is our national feature to host and take care of guests. I truly enjoy this. I am actually planning a few more reunions with the girls from South America who want to get to know Europe much better. This year is going to be full of positive emotions and happy tears!
Being home is a little bit weird—but if you know that there are possibilities to have your friends by your side again, it is motivating and makes you feel better. If I need to talk they are always for me and there is nothing that one of them had not been through before, so we all can relate to the feelings which come and go. Those girls mean a lot and definitely brighten my weaker days. Since I love the TV show FRIENDS, I can sum up my friendship only this way: "I'll be there for you" … and it works both ways.
The au pair experience made me a different person. It shaped my character. I became more confident and open. I am not afraid to express my feelings and share my opinion. I had a chance to exchange my culture not only with American people, but also with German, Swiss, Colombian, Mexican and Argentinian people. I learned many lessons thanks to those people I have met in the past two years in Colorado. I know that wherever I go, I will always have someone to have my back and someone to talk, listen or help. Each friendship is special in a different way and each one is one of a kind.