As technology evolves, so many different facets of our lives become easier and more accessible. Take travel for example—every year, there's a new variety of ingenious travel apps that deliver crucial information and assistance to help you make the most of your time on the go.
In a day and age where Uber can help you get from point A to point B in no time, AirBnB can help you book a cozy stay at someone's home (instead of a boring old hotel), and even just Google Maps can help you stay oriented wherever you are, travel has never been easier.
So what are the best travel apps in 2019? Uber, AirBnb and Google Maps are still going strong, of course—but here we review some of the hottest travel apps people are using today.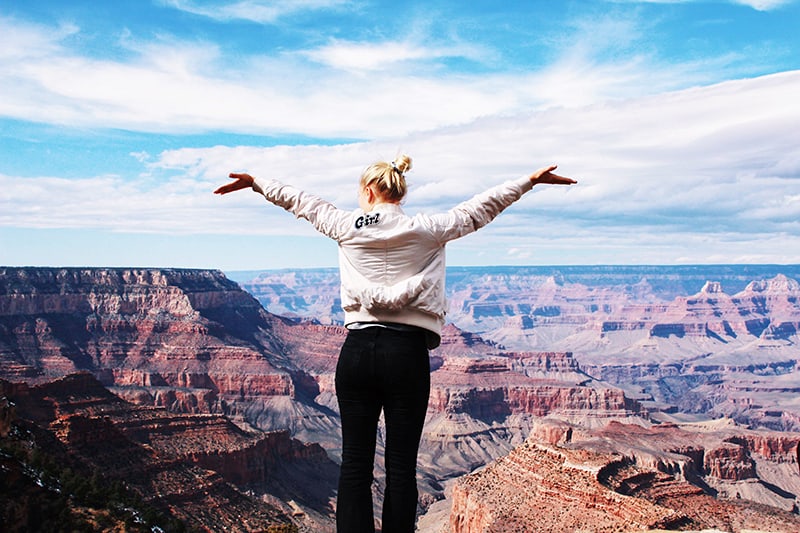 Google Translate
With a new update released this past fall, Google Translate has quickly become a must-have for any savvy traveler. Now, you can snap a photo that features text, highlight it, and then translate it into English! In the past, travelers could translate English into other languages but not the other way around. This change opens up a world of possibilities for people around the world.
With available translations for Arabic, Thai, Vietnamese, Hindi, Bengali, Gujarati, Kannada, Malayalam, Marthi, Nepali, Punjabi, Tamil, Telugu and more, translating street signs, menus and store signs is easier than ever. The app is available for both iOS and Android users, and features an offline translation option, a talk feature for conversations and a writing option.
What does all this mean? It means communicating with locals while traveling can be as simple as pulling out an app on your phone! It means no longer struggling to understand the language when eating out or asking for directions, and it means feeling more confident and capable in foreign countries.
App in the Air
Think of this as your one-stop-app for all things travel, including loyalty programs, boarding programs and departure/arrival times at the airport. People love this app especially because it shows you—in real-time—just how long the wait is at security, check-in and baggage claim.
That's right—gone are the days of over or underestimating the amount of time you need to make your way through the airport. With App in the Air, everything from arrival, to security, to boarding is a breeze.
The best part? The app connects to Siri, allowing you to measure your bag using augmented reality to see if it will actually fit in your plane's overhead bins. The future is here.
Culture Trip
This app is like a friend-in-your-pocket—a handy tour guide that acts like a local and has the insider's tips on the best local hangouts and things to do. Publishing over 1000 short articles each month on topics such as art, film, and cuisine, Culture Trip gives travelers a quick and immersive dive into the city of their choice.
Want to go on a roadtrip or multi-city vacation in America? Create a wishlist of places you want to explore in the Culture Trip app and you'll be served up everything from hotels in Seattle to best roads to drive in the U.S. to a review of Texas' best barbeque. Culture Trip also reviews places internationally—so no matter where you're traveling, you can use it for pre- or post-trip inspiration if you're looking to avoid tourist traps and have an authentic local experience.
Elk Currency Converter
A currency converter app is a must-have for any avid traveler! It's right up there with maps, as things you need on a daily basis as you enjoy your travels and make your way around new cities, states and countries.
Elk Currency Converter is simple to use, easy to read, and a joy to look at. Its very intentional design helps prevent travelers abroad from falling victim to sticker shock. Elk will instantly tell you the conversion rate in a clean, decluttered design—something few other conversion apps can boast. When you enter one conversion into the app, you're also given that value times ten, allowing you to quickly judge how much one pastry costs (and whether you can splurge on a few more!)
Venmo
Traveling alone can be fun … but there's nothing quite like hitting the road (or the sky!) with a big group of friends. Group travel comes with its inconveniences, of course—none more annoying than paying the bill and managing costs between friends.
Enter: Venmo. By no means a new app, Venmo is a convenient way to manage money and pay for bills when traveling with others. It's linked directly to your bank account, making transferring funds to and from your personal Venmo a quick and easy process—at most, posting funds takes 2-3 business days. And with public or private features, it's up to you what you post for people to see and what you keep hidden. Next time the bill comes at dinner, one person can pick up the check and the others can use Venmo to pay them back. That way, the entire group can focus on what matters most: Relaxing and enjoying your travel experience.