Ask any American and they'll tell you – no place in the US is as full of life and excitement as New York City. Affectionately known as "The Big Apple," New York City is a top travel destination in the USA and one of the country's most populous cities. It's a hub for incredible food, culture, people and art – and it's one of the most highly sought after places to live and work in America.
Many of our au pairs make a point of traveling to New York City during their program year; others are lucky enough to live close to or even in the metropolis! If you're looking to explore the famous New York City, being an au pair in the USA is a great way to do it – you'll have fellow au pair friends who can travel with you, and plenty of time off to make your way there.
Regardless of how you get there, let this serve as your ultimate guide to a New York City trip. We've compiled all the must-dos and must-sees for your New York City weekend – there's a lot you can experience in 3 days if you know how to budget your time! Here are the highlights:
MUST-DOS
Empire State Building
This 102-story, iconic piece of art deco architecture was the tallest building in the world for 40 years – so it's safe to say that the panoramas from the top are absolutely extraordinary! Located in Midtown Manhattan, this skyscraper is known for attracting visitors from around the world. You can climb up to the popular 86th floor, but we recommend splurging a little for access to the 102nd floor – this way you get a private view, and better pictures!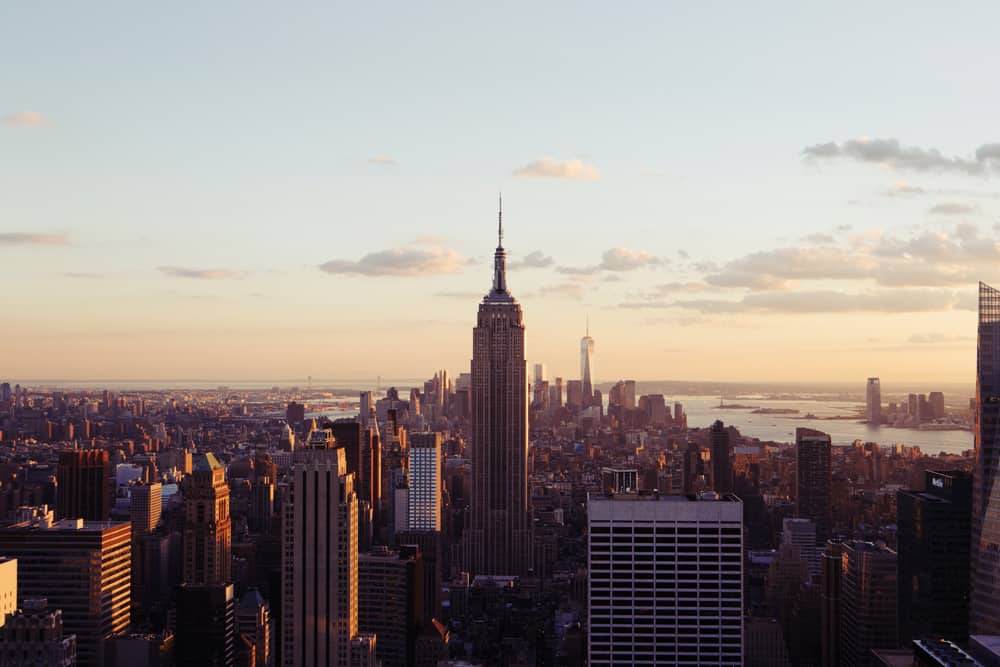 Central Park
These 843 acres of glorious gardens, meadows, waterways and pedestrian paths are located between the Upper West Side and Upper East Side downtown – perfectly centered on the island of Manhattan. Established in 1857, it's filled with attractions like the Belvedere Castle, the Central Park Carousel and the Obelisk, a towering Egyptian monolith dating back 2,000 years. We recommend going for a central park bike ride, to a live outdoor concert or simply enjoy the gorgeous nature on a daytime or evening walk.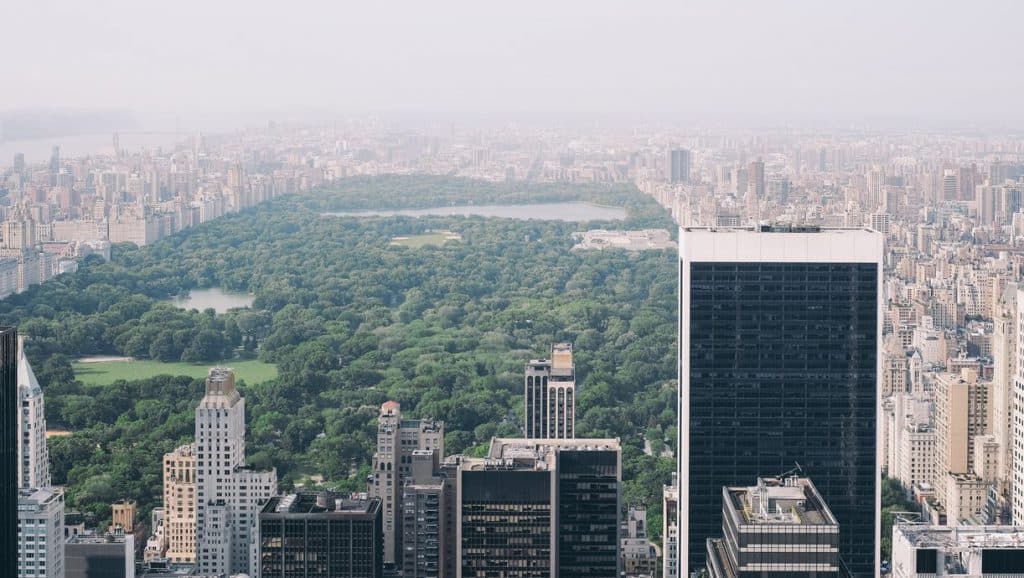 Statue of Liberty
Now located on Liberty Island in New York Harbor, the Statue of Liberty was a gift from the people of France to the US in 1886. It quickly became an icon of freedom and of the American dream – and was a welcoming sight to immigrants arriving from abroad. Together with Ellis Island, Liberty Island and the Statue form one of the city's most popular attractions. Visitors can climb to the statue's crown for a stellar view of the city and surrounding harbor.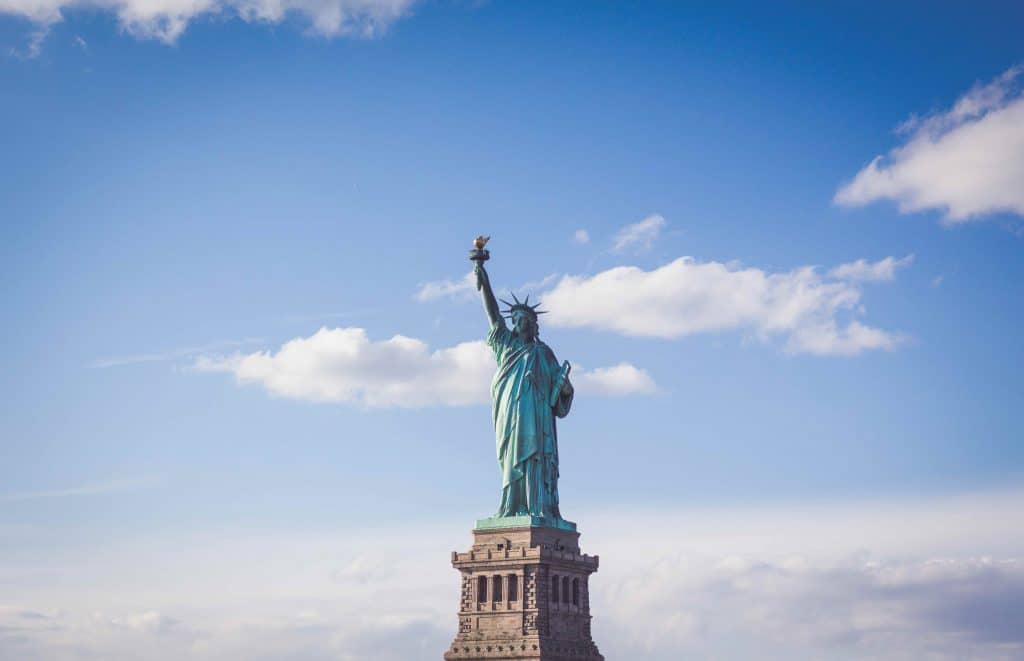 MUST-SEES
Times Square
A major commercial intersection, tourist destination and entertainment center, Times Square is a neighborhood in Midtown Manhattan frequented by people from all four corners of the globe. Adjacent to the city's theater district, Times Square is a popular place to grab food before a show or to do some shopping on the weekends. It's a snapshot of the classic hustle and bustle that New York City is known for.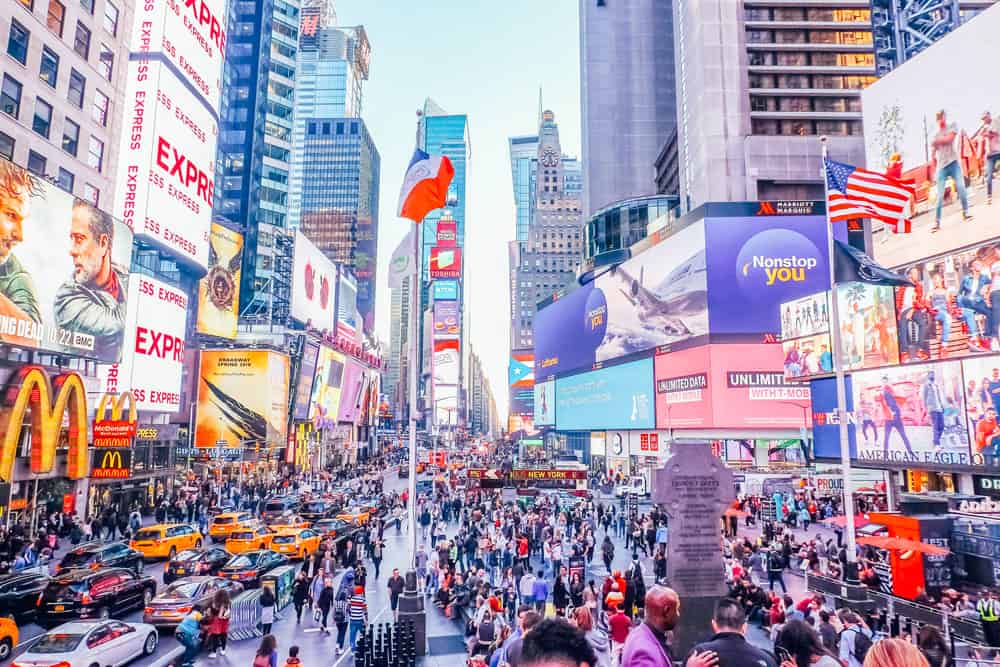 Metropolitan Museum of Art
Known by locals as simply "the Met," this museum is the largest in all of the USA. It is also one of the finest art museums in the world, with a collection of more than two million pieces spanning over 5,000 years of world history. With three iconic sites in New York City – The Met Fifth Avenue, The Met Breuer and The Met Cloisters – this juggernaut of an artistic collection is a cornerstone of culture in New York City and around the world.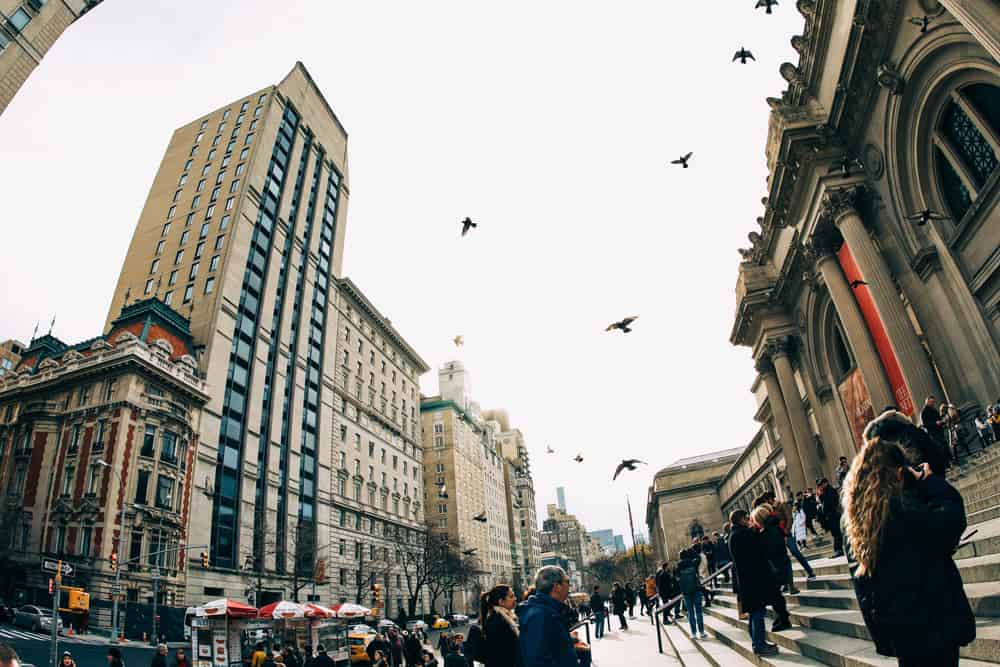 Brooklyn Bridge
Built from 1869 to 1883 by 600 New York City works, the Brooklyn Bride has made a lasting impression in the hearts and minds of New Yorkers for generations. Whether you join a guided walking tour or make your own way across the suspension, you'll revel in the towering beauty of this structure and in the countless photo ops! Be sure to look for the collection of love locks near the Manhattan Tower – they're a tribute to everlasting love.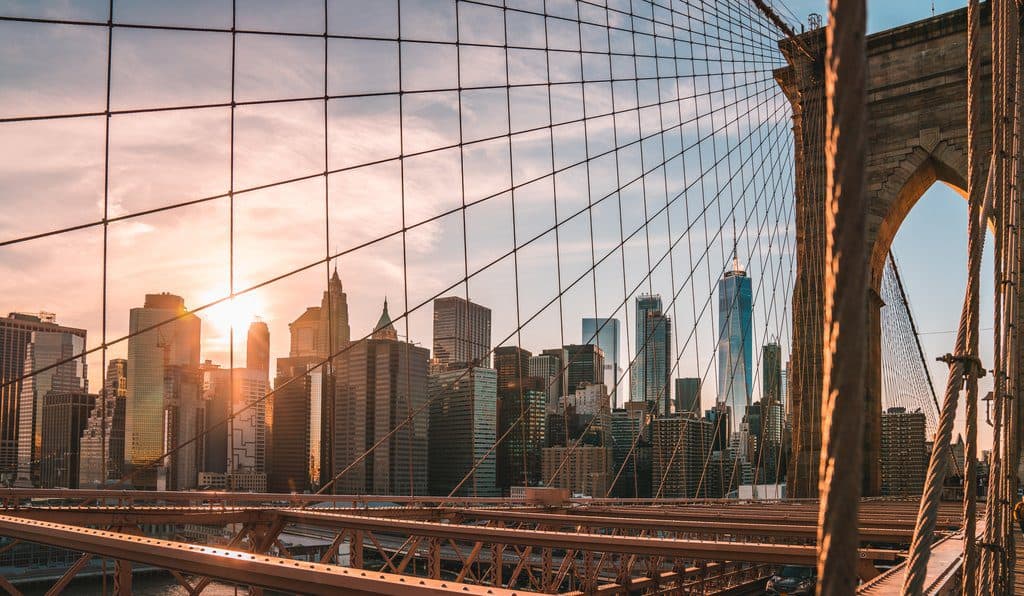 MUST-EATS
Brunch
It's so much more than a meal for New Yorkers – brunch in the Big Apple is a way of life and a staple of the weekend's festivities. For a midmorning hankering on Saturday or Sunday, you must seek out some of the best brunch options in the city including Café Mogador, Chalait and even the Egg Shop which specializes in all things egg. Prepare to make a reservation or wait for a bit – brunch is a popular pastime for the locals. But with countless bottomless brunch deals and even the occasional themed-brunch, you're in for a real New York City treat.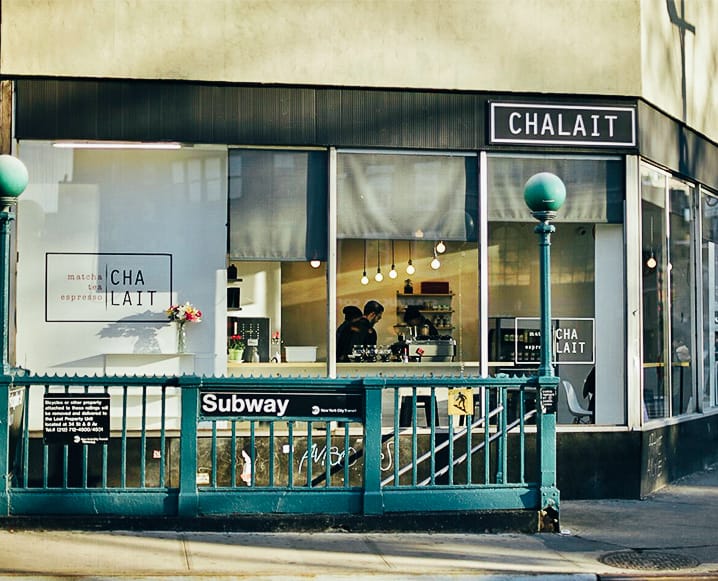 Pizza
New Yorkers love their pizza – and with so many places to get a perfect slice, you'll love New York City style pizza too! Officially licensed in 1905, Lombardi's in Lower Manhattan was the first pizza shop in the USA; today, it's known for serving up some pretty mouth-watering slices of pizza for locals and tourists alike. Another favorite is Joe's Pizza on Carmine Street – an old-style shop serving thin and flexible slices of heavenly, cheesy pizza.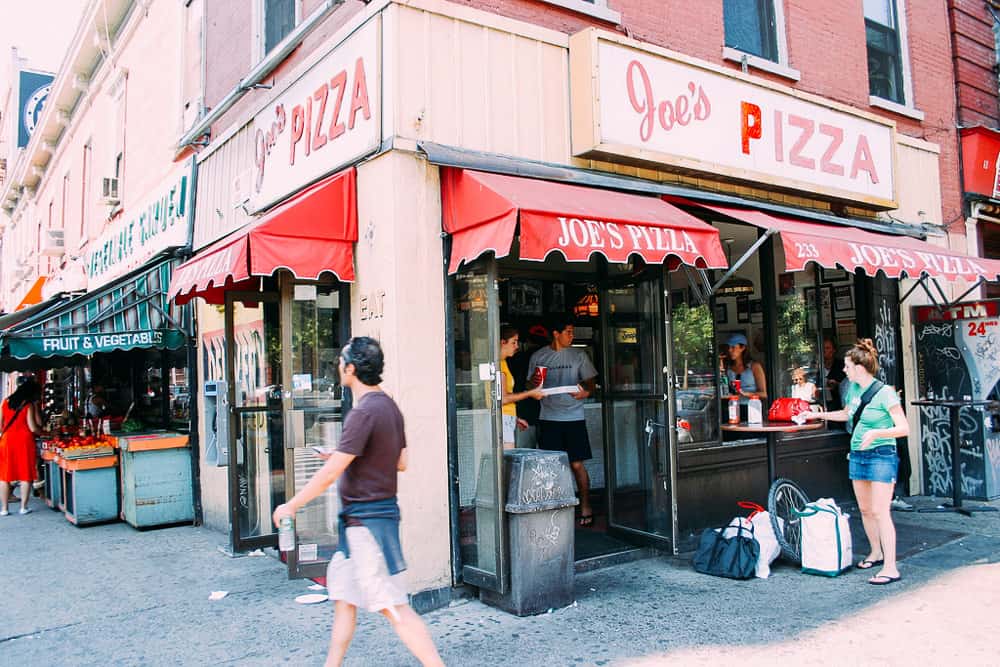 Street-food
Whether you're craving a cheap afternoon snack or a quite bite to eat between your sightseeing and activities, the world of New York City street-eats is an experience every visitor should have. From hot dogs to pretzels, candied nuts to ice cream, you can find every possible kind of indulgence on New York street carts or stands. You'll also find New Yorkers from all walks of life, getting their fix between meetings and meet-ups in their bustling city.