Allow us to recommend some of the best feel-good TV shows you can stream right now! These shows will make you laugh, they'll make you cry (with joy), and best of all, they'll give you a chance to perfect your English fluency! That's right—watching television is a great way to immerse yourself in a new language and improve your comprehension.
What are you waiting for? Make some popcorn, throw on your favorite comfortable clothes, and find a spot on the couch. We've got your TV queue all ready to rock with the 5 most comforting, laugh-out-loud shows you can watch right now.
Parks & Recreation
Stream it on: Netflix
Parks & Rec is your classic mockumentary-style, workplace comedy. It closely follows in the footsteps of The Office (another great TV show to binge)—but many people claim that it's far and away the superior show. You've got great on-screen chemistry between the leads (Amy Poehler as Leslie Knope, Adam Scott as Ben Wyatt, Nick Offerman as Ron Swanson, Aziz Ansari as Tom Haverford, Chris Pratt as Andy Dwyer and so, so many more) … and you've got a quaint, charming, and hilarious small town USA setting: Pawnee, Indiana.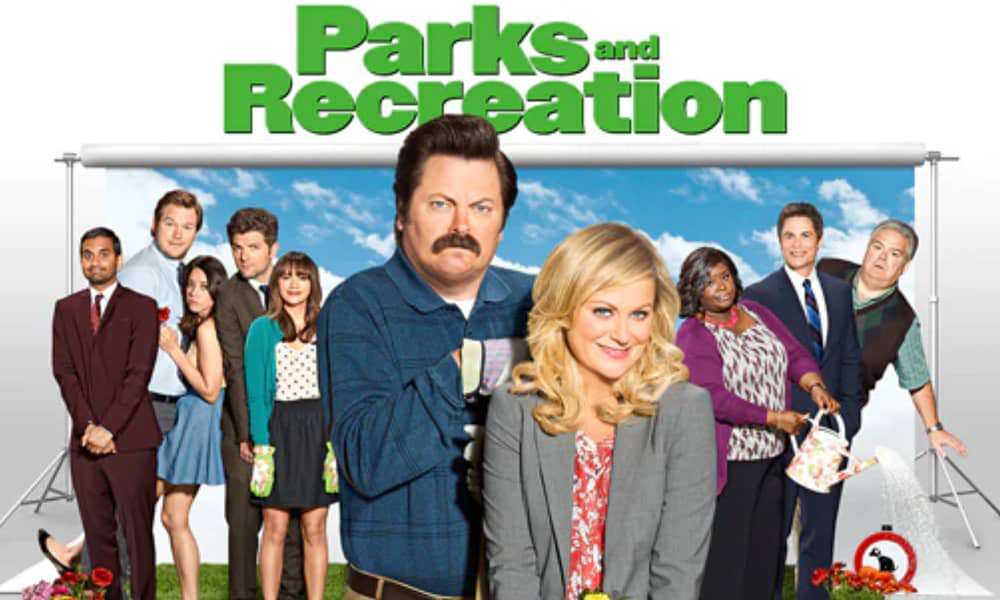 With seven glorious seasons to watch, Parks & Rec has a little something for everybody. And it does an expert job at blending situational hilarity with moments of genuine human connection. And Leslie Knope's positive and can-do attitude will give you much-needed faith in government officials around the world—especially during these crazy modern times.
Schitt's Creek
Stream it on: Netflix, Hulu
Ok, so I'm breaking the rules a little bit with this one, but hear me out: While it's technically not an American show, Schitt's Creek is gaining popularity in the USA by the second—and is becoming a fan-favorite all across the globe. Now in its sixth and final season, the Canadian series has been around for years, delighting comedy fans young and old.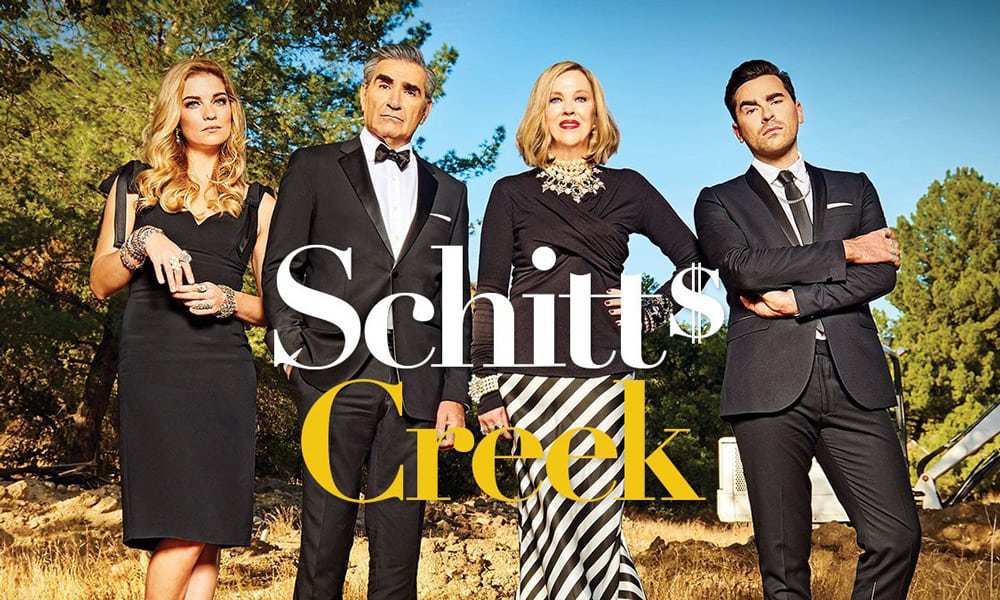 The plot centers around a rich family that loses everything, and is forced to move from a life of luxury to one where they barely scrape by in a small town filled with a colorful cast of characters. Eugene Levy and Catherine O'Hara—two comedy icons—really steal the show, but the whole series is littered with hysterical and sentimental moments alike. Pro tip: The first 5 seasons are available to stream on Netflix, but for the currently airing sixth season, you'll want to check out Hulu Live or Pop TV on Tuesdays at 9pm.
Brooklyn Nine-Nine
Stream it on: Hulu, NBC
This show alone is honestly worth getting a Hulu subscription for if you don't have it already. Brooklyn Nine-Nine (also known as B99) is all about life at a police precinct in Brooklyn, NY. Not only do you see the inner workings of life as a cop in New York City, but you get some delightful moments between some of TV's funniest characters right now.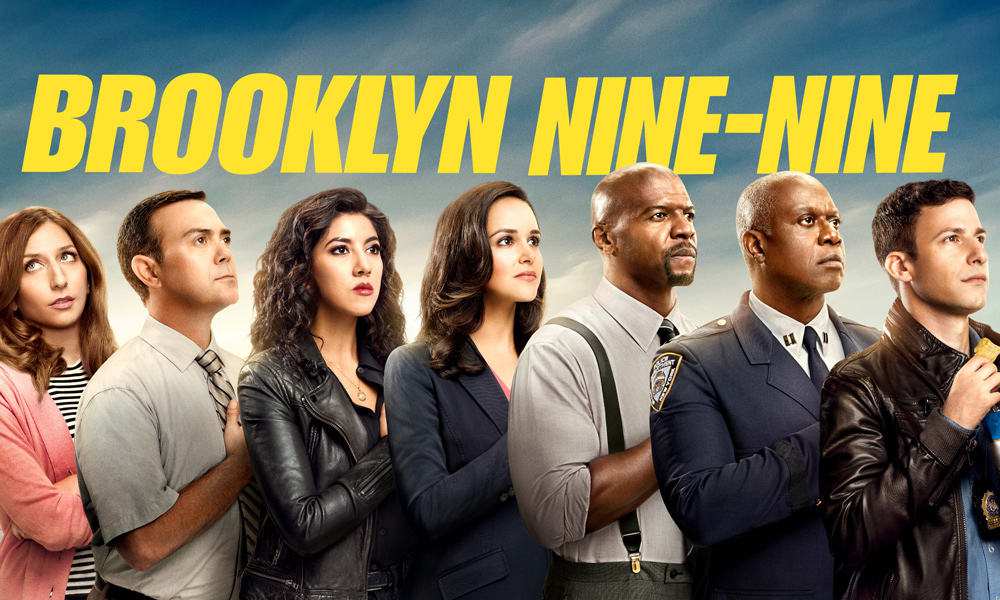 Featuring SNL alum and comedy star Andy Samberg—along with a cast of characters ranging from stoic police chiefs to fiery female officers—Brooklyn Nine-Nine will make you laugh until you cry. And if nothing else does, this should tell you just how beloved the show is: In 2018, FOX cancelled the show after 5 great seasons. But fans of B99 were not happy, so they rallied around the show, got petitions going, and through a grassroots effort, they convinced NBC to pick the show back up and give it a new home. Talk about TV love!
NBC is where you can watch the currently airing seventh season—but for seasons 1-6, Hulu is where you'll want to go. Be sure to tune in for the Halloween Heist episodes.
The Good Place
Stream it on: Netflix, Hulu
You'd think that a show dealing with subject matter as heavy as death and the afterlife would be a downer—but the opposite is true with The Good Place. Another NBC show, The Good Place stars Kristen Bell, Ted Danson and a host of other great celebrities in an action-packed, twist-filled comedy that always keeps you guessing.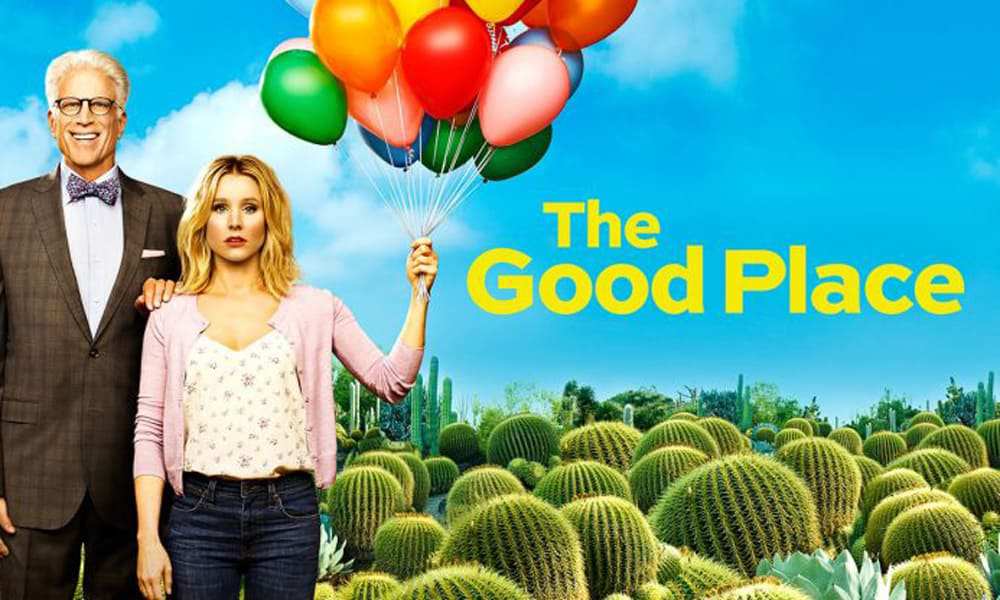 This TV show makes you think about the afterlife in a whole new light—shedding tears of joy and loudly belly-laughing along the way. I don't want to give away too much, so no plot spoilers for now … but take it from me: You have to watch the entire first season, and then you'll fully realize the genius of this show.
The Good Place just ended its four-season run with a totally brilliant and heartfelt finale that caps off the show in a really satisfying way. For seasons 1-3, stream on Netflix—for now, the final season is only available on Hulu.
New Girl
Stream it on: Netflix
Last but not least, we've got New Girl—an uplifting and relatable comedy that stars Zooey Deschanel as the quirky lead character, Jess. Here's the basic premise: After a particularly rough breakup, awkward but endearing Jess moves in with three single guys that quickly become her best friends. And together with her best friend Cece, the five of them form a dysfunctional, loveable, and hilarious family.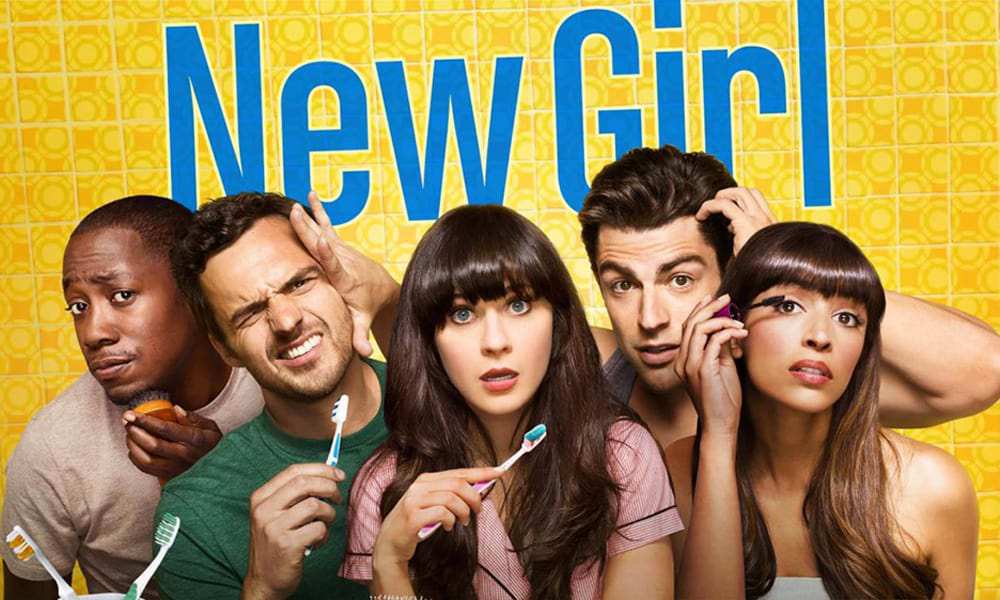 The real magic of New Girl lies in its perfect casting—the three lead guys and two leading ladies have undeniable chemistry and impeccable comedic timing. Together, they are an ensemble that makes you feel like you're tuning in to your own friend group each episode. And with the current state of the world, who doesn't need a few extra friends that feel like family? The series spanned seven seasons and ended in 2018—but you can binge the entire thing on Netflix anytime you'd like.
Here's hoping these shows not only entertain you in the coming weeks—but that they help educate you as you immerse yourself in American culture and try to perfect your English fluency. Happy watching—enjoy!