Caution: This post may cause severe hunger.
One of the greatest joys of visiting the USA is tasting all the diverse and delicious foods the country has to offer! From California to Texas, Florida to Maine, people are proud of the classic American foods, traditions and recipes that make them special. As an au pair, you'll have ample opportunities to try the best American foods and drinks – not only with your host family, but on your travels throughout the country!
If your taste buds are ready for some American cuisine, we suggest you start with these 7 iconic dishes:
Apple Pie
"As American as apple pie." It's a saying you'll hear a lot – and it rings true! This sugary, buttery, fruity dessert is a national treasure and the country's all-time favorite pie according to the American Pie Council. The appearance of apple pie in the USA has been traced back to the 1700s, when Pilgrims brought the seeds over from England. So why the association? Because much like many other traditions and experiences now held dear to people in the USA, apple pie is something that was introduced into the country's culture and transformed into a distinctly American experience. And ever since, people all over the USA have devoted their lives to baking the perfect apple pie.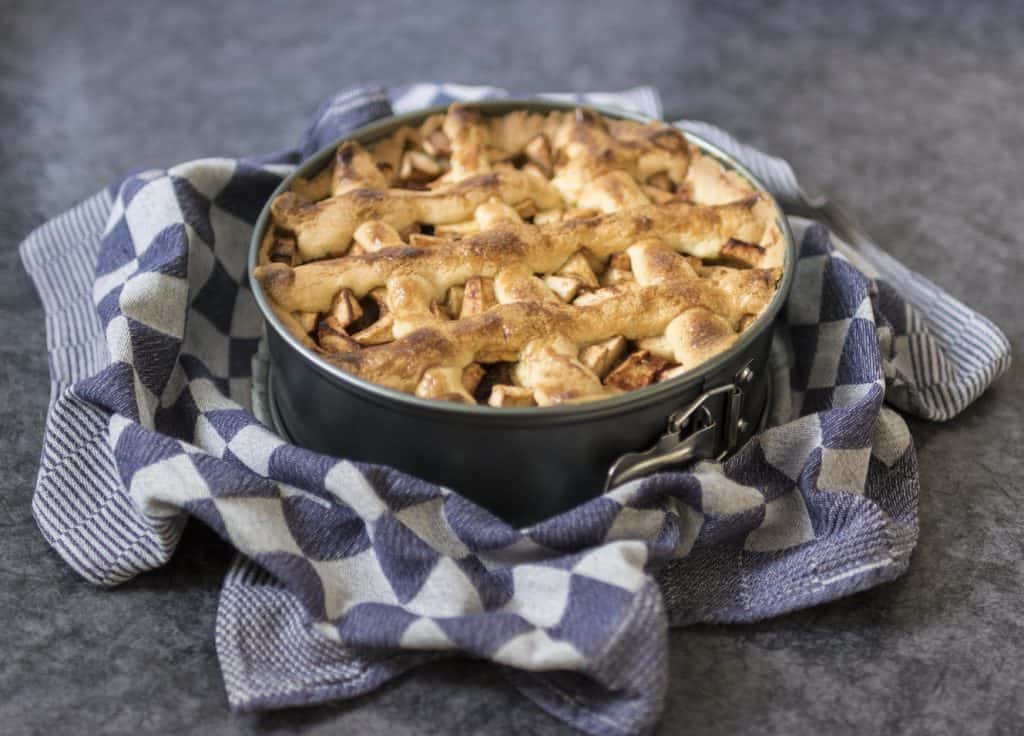 Some like their apple pie with a slice or two of cheddar cheese – others prefer it with a scoop of vanilla ice cream on top. Whichever way you take it, you really can't go wrong.
Buffalo Wings
Named for its place of origin – Buffalo, New York – Buffalo wings are a spicy, saucy and savory culinary experience. The history of these hot wings is often disputed, but most say they were first created in Buffalo's Anchor Bar by a woman named Teressa Bellissimo, who tossed chicken wings in cayenne pepper hot sauce and butter back in 1964. Ever since, they've become a staple at sports bars and football games, often served with celery, carrot sticks and a hearty helping of bleu cheese – to help tame the Buffalo wings burn.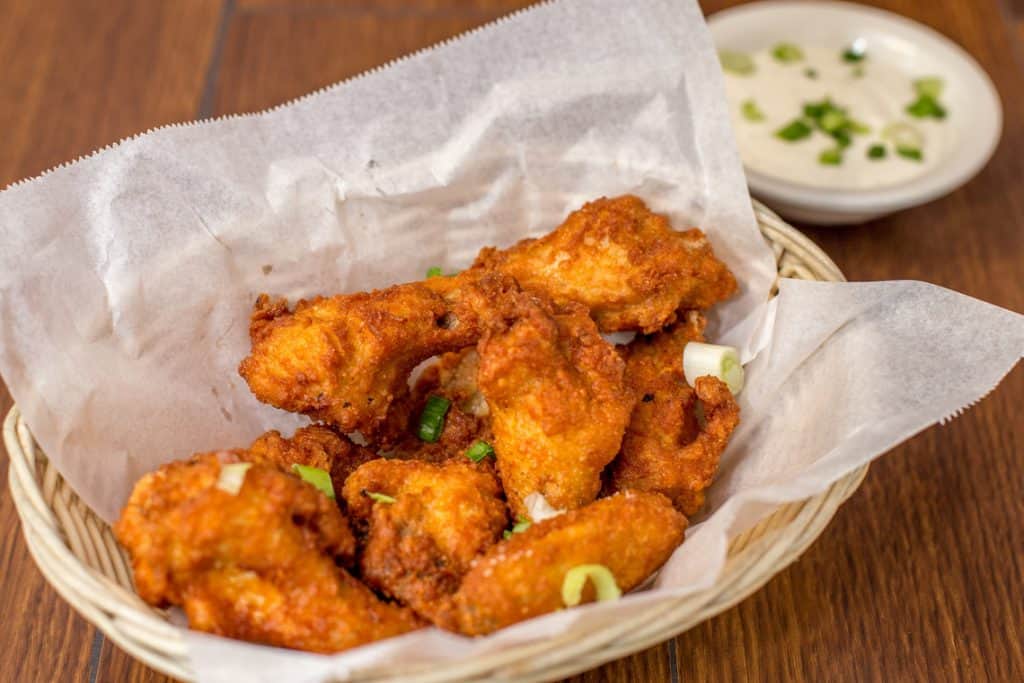 If you like spicy food, Buffalo wings are a must. And if you're feeling particularly adventurous, every Labor Day weekend in September, the city of Buffalo – whose citizens, by the way, call them simply "wings" – celebrates its greatest contribution to America's food scene with their annual Buffalo Chicken Wing Festival.
Cheesesteaks
Beef + Cheese + Bread = The Philly Cheesesteak. Throw on some onions and peppers and you're in for a real treat. Invented in 1930 in Philadelphia, Pennsylvania – affectionately referred to as the "City of Brotherly Love" – the cheesesteak is filled with greasy goodness. Pat and Harry Olivieri are given the credit for bringing this culinary creation into our lives and selling them from their hot dog stand in Philadelphia. They later opened Pat's King of Steaks, which is still in business today and in constant competition with Geno's Steaks for the title of best cheesesteak in town.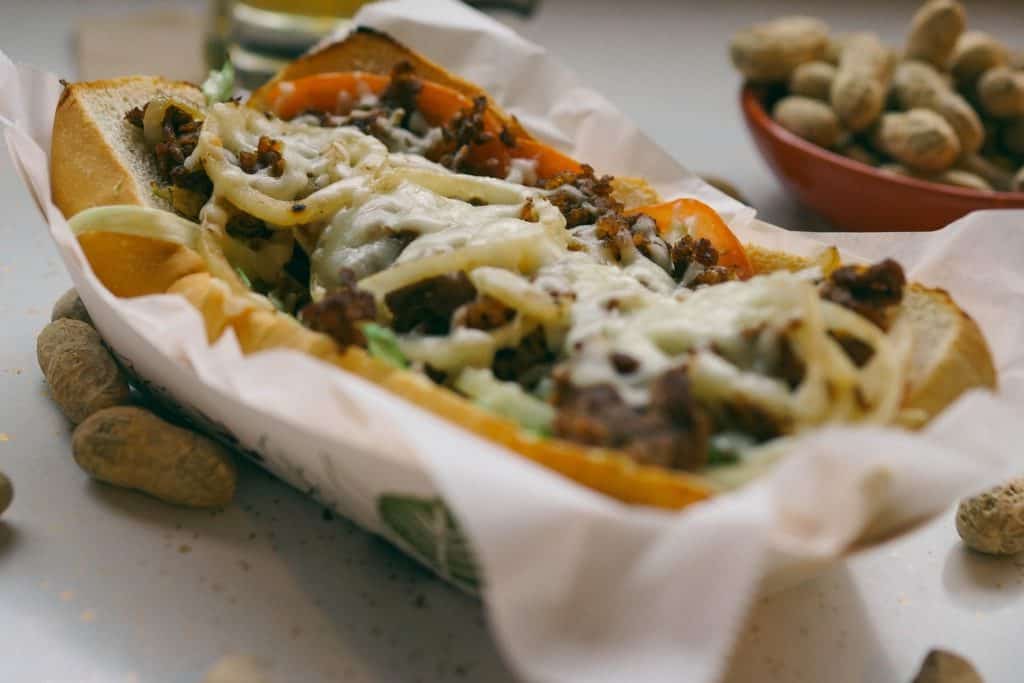 Inspired by their family's roots in Abruzzi, Italy, the Olivieri brothers created the bulk of the sandwich with "frizzled beef" (a term for chopped, crisped meat). Later they added cheese (American, provolone or Cheese Whiz) and laid it all out in a locally-made Amoroso bun.
Clam Chowder
With variations of all kinds across the East Coast and around the country, any true New Englander will tell you that the best clam chowder is found in one of the oldest cities in America: Boston, Massachusetts. The stuff is found everywhere in the Bay State – and while it may be a rather ugly soup with its distinct white color and lumpy texture – the taste is enough to make seafood lovers rejoice.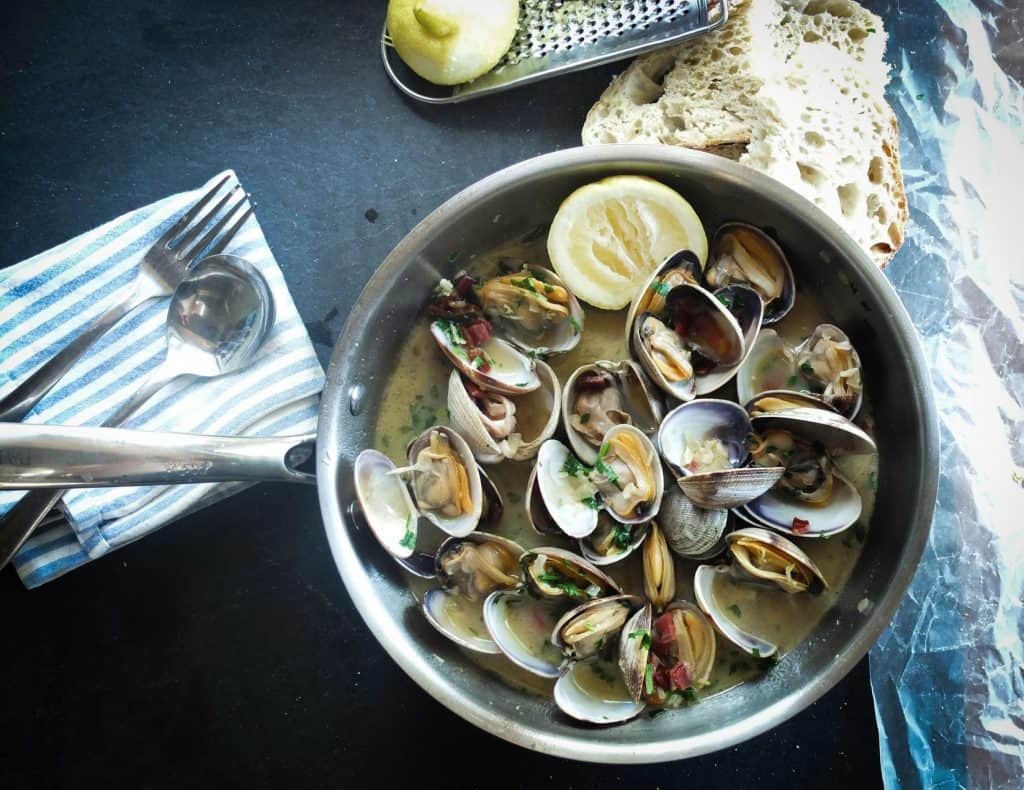 The classic New England clam chowder is a mix of quahog shellfish, tender potatoes, salted pork, heavy cream and herbs. There's a Manhattan version (clear broth with tomatoes), a Floridian version (spicy with hot datil pepper) and even a West Coast, health-conscious version (using salmon instead of pork). All beautiful in their own right. But if you make it to Boston, grab your oyster crackers and a big bowl of New England clam chowder – you won't regret it.
Cobb Salad
The cobb salad was invented in 1937 and named after its creator – Bob Cobb, the owner of The Brown Derby restaurant in Hollywood, California. Legend has it Mr. Cobb was scrounging around the kitchen for leftovers when he put the remaining food in his fridge together in a salad. A head of lettuce, an avocado, watercress, tomatoes, some cold chicken, a hard-boiled egg, chives, cheese and some old-fashioned French dressing created the now iconic salad.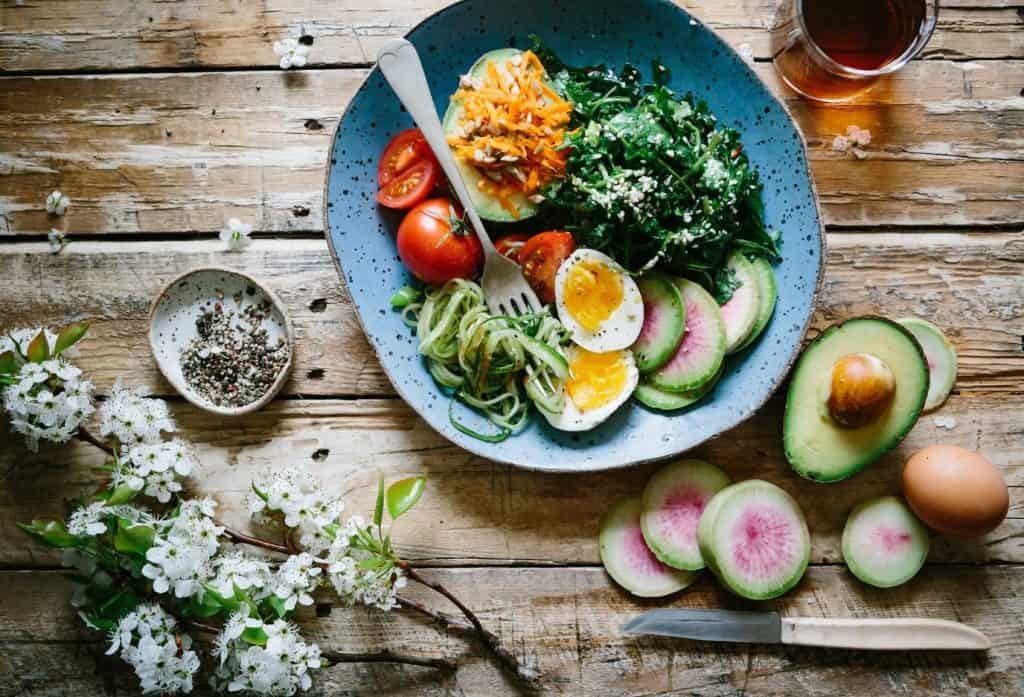 Mr. Cobb's late-night experiment quickly gained popularity with customers at The Brown Derby, and soon the salad went straight from their menu into the hearts of those living in Hollywood and around the USA. The cobb salad has seen many different iterations over the years, each new one as tasty as the last.
Hot Dog
Nothing says American summertime like a hot dog. It's cheap, it's tasty and it's the perfect grill food for backyard cooks – novice and experienced alike. Inspired by the sausages originating from Frankfurt, Germany, the hot dog was invented by a German immigrant named Charles Feltman, who created the hot dog by using buns to save on plates.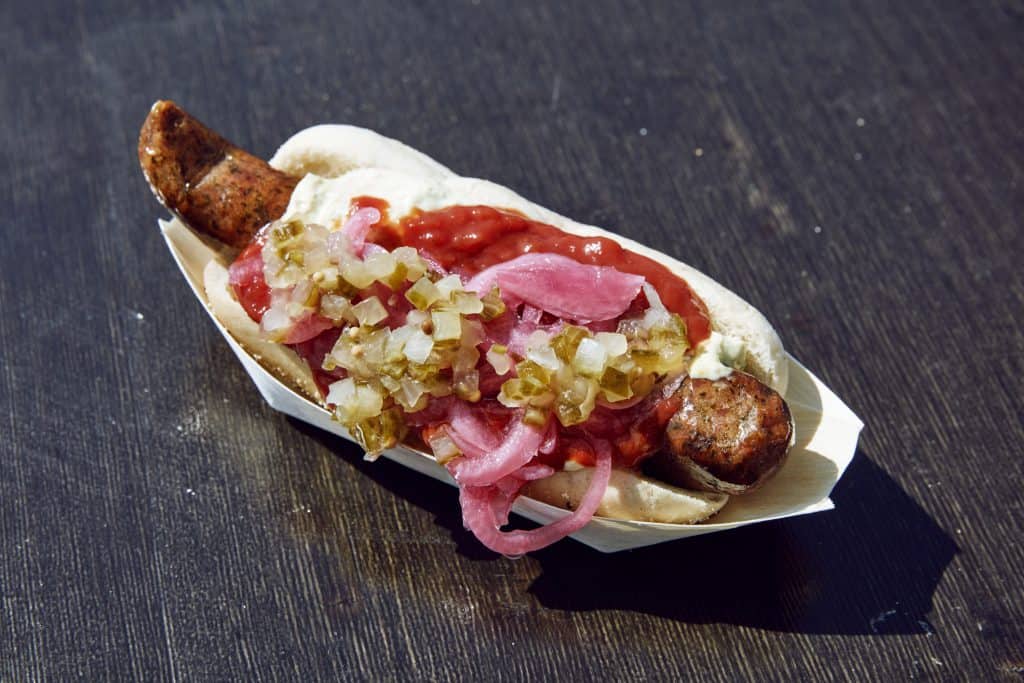 Later on, Polish immigrant Nathan Handwerker brought the beloved meat product into the spotlight through his hot dog stand on Coney Island. Ever since, the hot dog has been a symbol of warm weather and American street food. For 102 years now, every Fourth of July, the very same Nathan's hot dog stand hosts the International Hot Dog Eating Contest, where the reigning champion eats 62 hot dogs in a mere 10 minutes. Neither competing nor watching is for the faint of heart. Even still, if you want a truly authentic American food experience, eat a hot dog – with or without the ketchup.
S'mores
The name gives it away – with these warm, gooey, and sweet treats, you can't have just one. You always seem to want s'more. It's a classic American food recipe, and a beautiful example of someone in the USA taking a few different foods and creating a brand new culinary experience that will last for years to come. S'mores are synonymous with campfires and sleepovers – a food best made over a flame under the stars. It's a toasted marshmallow and a square of chocolate squished together and melted between two pieces of graham cracker.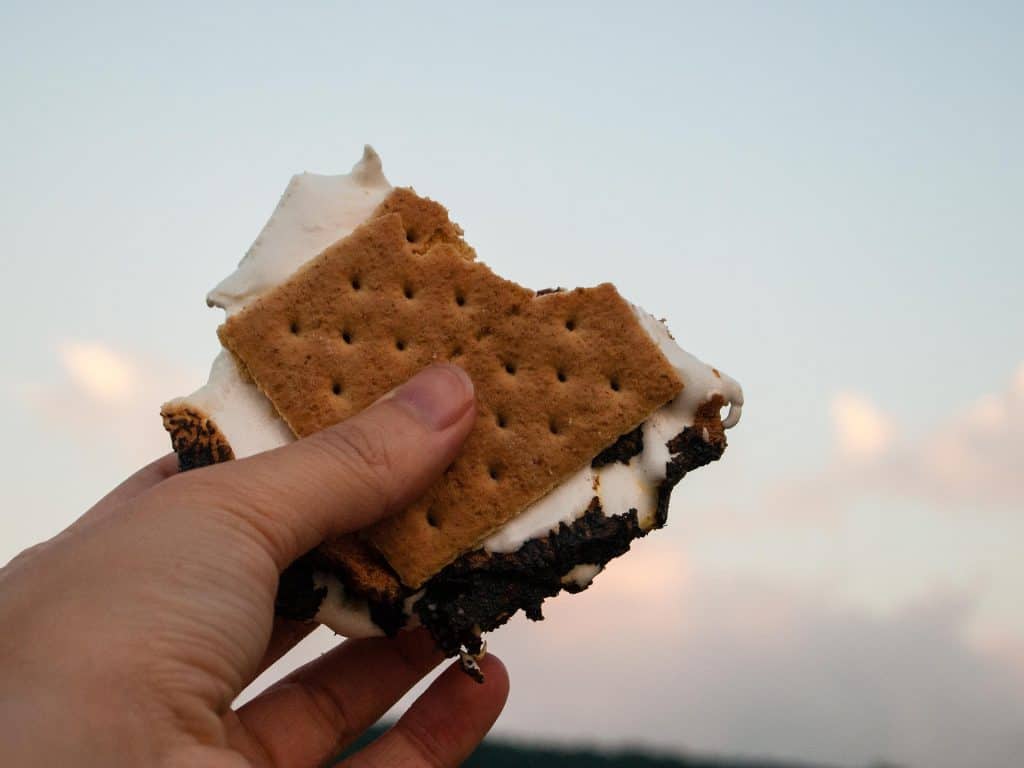 No one knows who is to be credited with the origin of the S'more, but in 1927 the Girl Scouts of America released a printed recipe for the experience that remains the gold-standard. When you're in the USA, make sure you celebrate this uniquely American tradition on August 10th – National S'mores Day. It's as good a time as any to eat something so delicious.