February 14th marks Valentine's Day! It's a holiday dedicated to showing those you love just how much they mean to you. Whether it's romantic love, familial love, or even a close friendship, Valentine's Day is a perfect opportunity to celebrate the different kinds of love that make the world go round.
In America, Valentine's Day is an especially popular holiday. It's a chance for people to gift each other chocolates, flowers, cards and other tokens of their love. Did you know that every year in the USA, more than 36 million heart-shaped boxes of chocolate are sold?
Worldwide, February 14th is the second largest card-giving day of the year, just after Christmas. It's estimated that in 2019, more than 1 billion cards will be exchanged around the globe. Crazy!
There are so many different ways to celebrate Valentine's Day. You can go out to dinner with your partner or spouse; you can make a special meal at home; you can even go out for drinks with your girlfriends! But whether you're single and ready to mingle, or coupled up this Valentine's Day season, one thing is for sure: Romantic movies are always a solid choice.
So check out our list of the 5 best movies of all time to check out this Valentine's Day! They're great for getting in the mood for love, or even for improving your English. Either way, curl up on the couch with some wine and chocolate and watch to your heart's desire …
The Notebook
Starring Ryan Gosling and Rachel McAdams as Noah and Allie (in perhaps their dreamiest roles of all time), The Notebook is a romantic classic that follows the lead couple's story in several phases of their lives. You see Noah and Allie meet as young lovebirds in the 1940s, and follow their journeys til present day, as their relationship is impacted by their old age.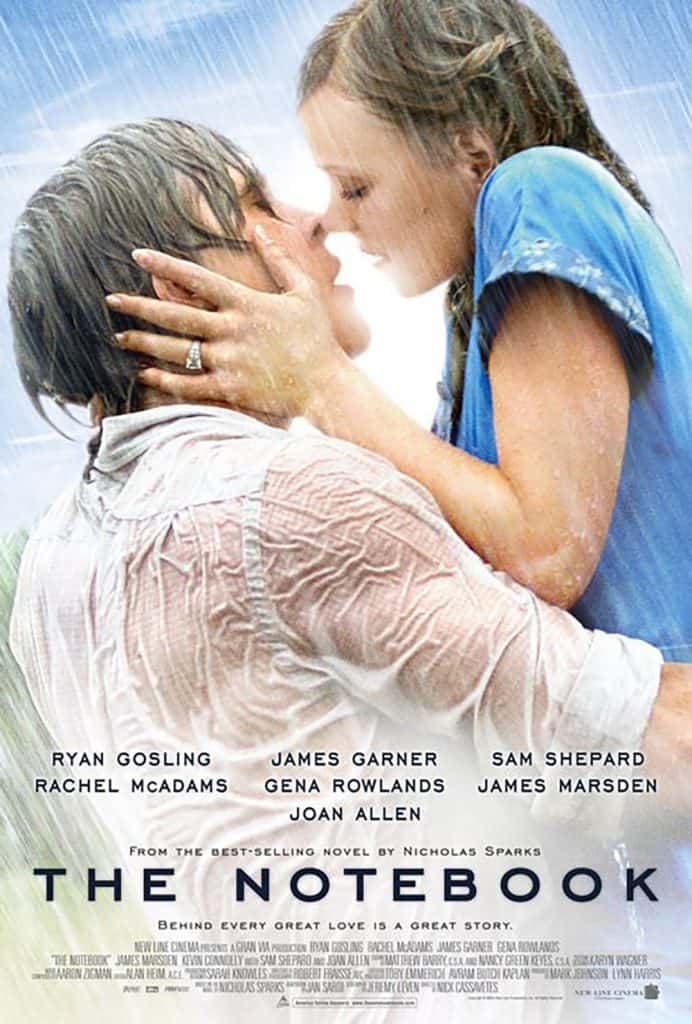 The most iconic scene of The Notebook? It's got to be the rain-soaked kiss between Gosling and McAdams. Their onscreen chemistry has been praised by critics and fans alike—and even led to the two Hollywood stars dating for a brief time after the movie finished filming.
Pride and Prejudice
Based on Jane Austen's classic novel of the same name, Pride and Prejudice stars Keira Knightley and Matthew Mcfayden as the iconic Lizzie Bennet and Mr. Darcy. The humor and wit between the two characters makes for a movie that keeps you on your toes—and the sexual tension between Knightley and Mcfayden makes for an adaptation that became an instant classic.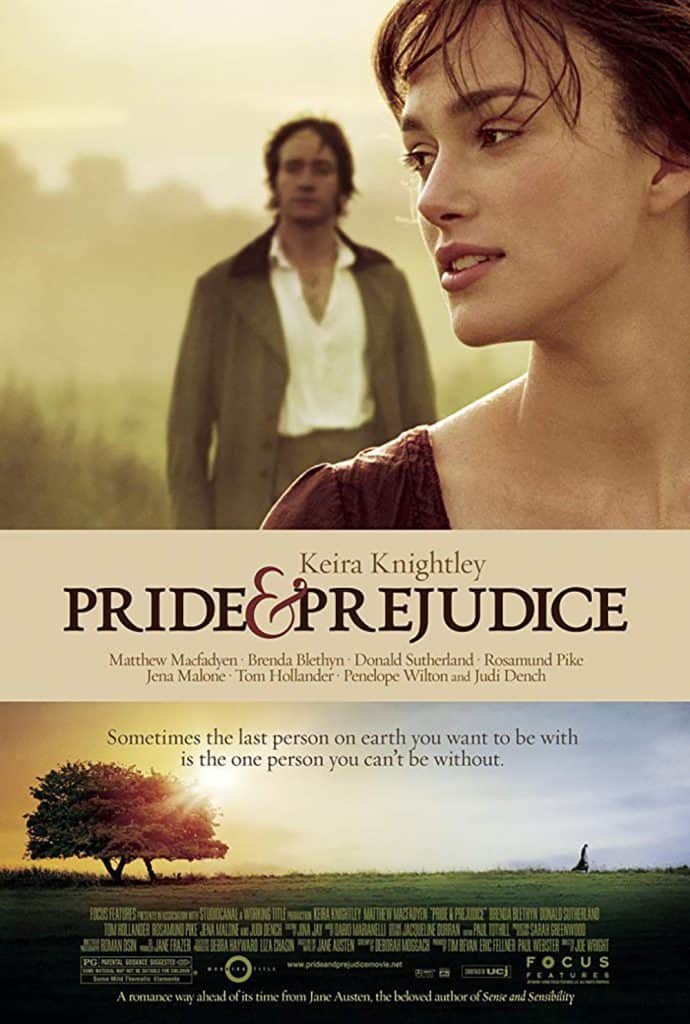 Set in the 19th century, the film's themes of realism, romanticism and family make it a perfect Valentine's Day movie. There's something in this film for everyone—especially those who appreciate the flowery and imaginative language of Jane Austen.
Romeo + Juliet
Directed by Baz Luhrmann—known for his creative and signature style of visual storytelling in films such as Moulin Rouge and The Great Gatsby—Romeo + Juliet takes the classic, well-known Shakespearean love story and brings it to new audiences in a present-day adaptation.
The movie stars a young Leonardio DiCaprio and Claire Danes, and puts the star-crossed lovers in the midst of warring mafia empires in contemporary America rather than competing houses in 1500s Italy. It's one of the greatest love stories ever told, and it's perfect for Valentine's Day.
Magic Mike
This movie is a love letter to Channing Tatum—and a visual treat for anyone who appreciates male exotic dance. Mirroring Channing Tatum's real-life experiences as an 18-year-old stripper in Tampta, Florida, Magic Mike is set in an all-male strip club, and tells the sweet love story between Mike (Channing Tatum) and Paige (actress Cody Horn). It also features well-known actor Matthew McConaughey as the unforgettable club MC, named Dallas.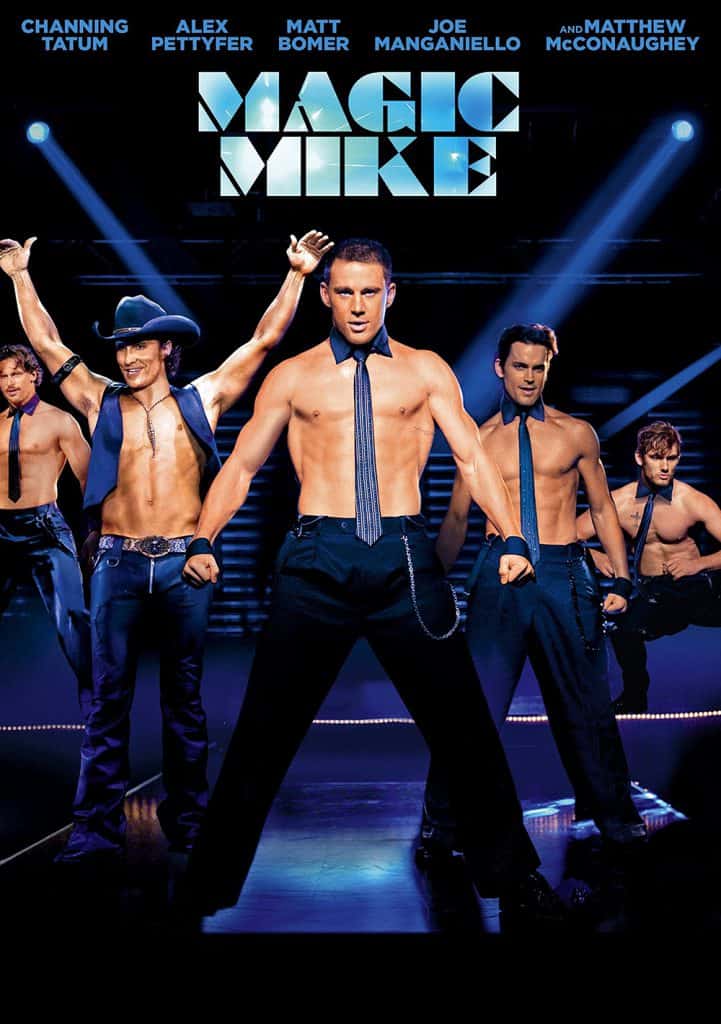 Magic Mike boasts a sexy and catchy soundtrack, and plenty of eye-candy for viewers. It's a fun movie to watch on Valentine's Day, whether it's with friends or someone special.
La La Land
Ryan Gosling is a Hollywood heartthrob, as he's featured here on this list for the 2nd time! Together with Emma Stone, their love story features singing, dancing, gorgeous costumes and choreography that brings the city of Los Angeles to life.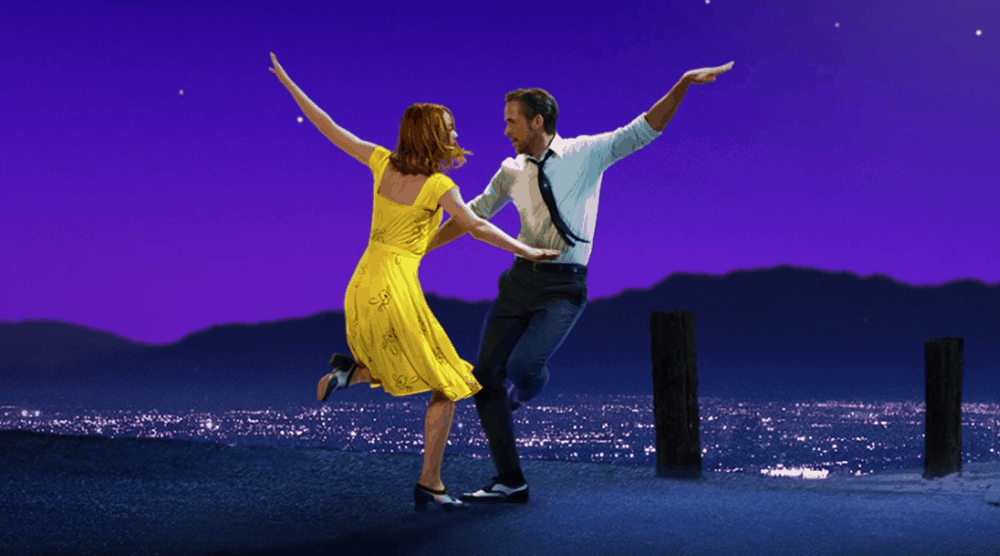 Gosling plays a jazz pianist and Emma Stone plays an aspiring actress—two creative spirits who meet and fall in love while pursuing their dreams. The movie won to Best Director, Best Actress, Best Original Song, and more. By all standards, it's a gorgeous film worth seeing. For Valentine's Day, it's a beautiful love story that weaves the promise of bright futures with the realities and disappointments that come with relationships in life. For those who want a perfect blend of realism and fantasy, La La Land is the movie to watch.
There are countless more romantic movies that will make your heart soar and your tear ducts well up! These are just 5 to get you started.
Whatever you choose to watch on February 14th, Happy Valentine's Day from Cultural Care!