Believe it or not, the term "Black Friday" did not become widely recognized or used until the early 2000s. But its place in the calendar year—the day after Thanksgiving—has been considered the beginning of America's holiday shopping season since 1952!
The earliest evidence of the term "Black Friday" when applied to shopping on the day after Thanksgiving suggests that the phrase originated in Philadelphia around 1961, where it was used to describe the heavy and often disruptive pedestrian and vehicular traffic that would occur the day after the holiday. Over the next couple decades, the now iconic phrase became more widespread—a popular explanation is that "Black Friday" represented the point in the calendar year when retailers began to make a profit, thus going from being "in the red" (losing money) to being "in the black" (making money).
Black Friday is now a day when many retailers will open early—as early as midnight—and offer promotional sales. It's been the busiest shopping day of the year in the USA since 2005, and it shows no signs of slowing down!
Think you might be going Black Friday Shopping this year? Be sure to check out our top tips for navigating crowds and scoring great discounts!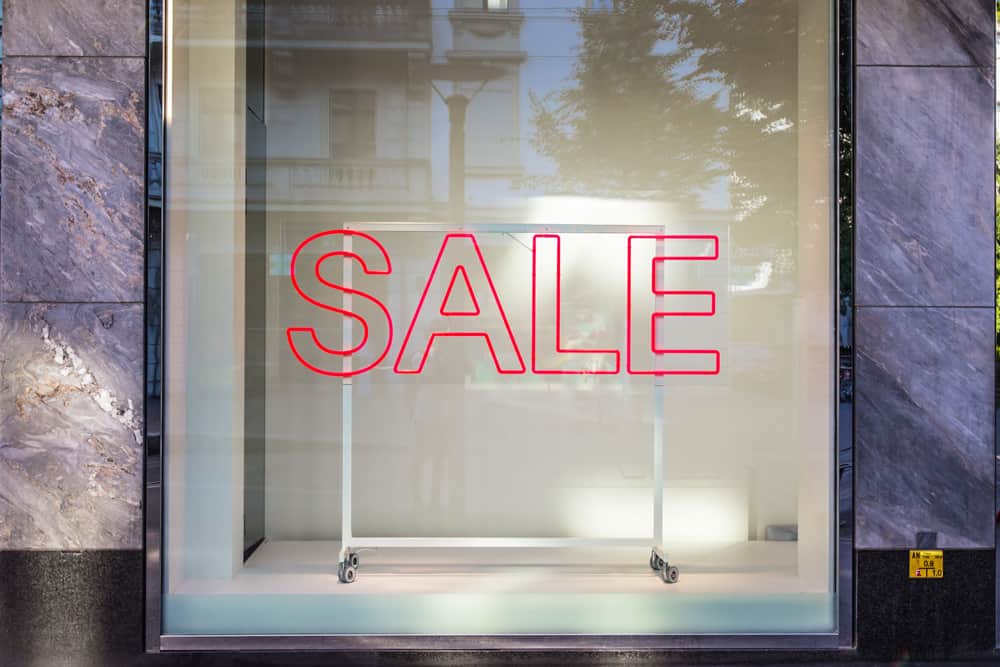 Begin Early
Black Friday used to be about checking the Sunday papers to see which local retailers had the best deals—but those days are gone! The event has now morphed into a whole month of deals and savings, with online retailers regularly adjusting prices throughout.
The key to picking the right sale is being in the know—and that means tracking deals leading up to Black Friday. The sooner you start, the higher chance you'll have of saving some serious cash.
Do your Homework
Do not—I repeat—do NOT head out for Black Friday shopping unprepared. Study the ads (both print and online) as early as possible, but especially the weekend before Thanksgiving. Big retailers such as Best Buy, Target and Walmart offer stellar discounts, but it's up to you to dig through and find them.
Luckily, there are dozens of Black Friday websites today that you can use to find leaked Black Friday ads. Check out bestblackfriday.com, theblackfriday.com and dealnews.com. You can also subscribe to their mailing lists to get deal alerts when they're released!
Be Social
The social media pages for brands you love will often put out alerts and ads for their Black Friday deals. Check your favorite retailer's Facebook, Twitter and Instagram for deals and promotions. Better yet, retailers will often reward customers who "like" or "follow" them with special alerts to exclusive discounts and incentives.
Of course, texts, tweets and social media posts are a great way to share Black Friday news with your friends. The more shopping intel you gather, the best shopping experience you'll have!
Stick to a Budget
This may sound easy, but it's harder than you think. Black Friday sales—especially the doorbuster specials that are only available in limited quantities—are designed to get you into the store so the retailer can sell you something else. And truth be told, once you're in the store, it's easy to get caught up in the excitement of buying things at discounted rates.
Don't fall victim to retailer pressure on Black Friday! Decide in advance exactly how much you want to spend on your Black Friday shopping spree and stick to it. Try your hardest to resist impulse buying, and instead, stick to the deals you know you want. One way to do this is to leave the credit cards at home and only bring cash to the stores—it helps with self-control.
Know Store Policies
We highly recommend researching a store's price-match and return policies in advance. Price-matching is a great tactic for Black Friday shopping because if a store will honor a lower price—and if you've done your research to find those lower prices elsewhere—you'll be saving money! However, some stores suspend these price-match guarantees for this busy shopping day, so don't be caught unaware. Read the fine print because a prepared shopper is a savvy shopper!