One of the things I was not expecting to happen on my au pair year in the USA was to find love. Don't get me wrong, I was open to the possibility—I just simply didn't think it would happen neither was I looking for it. If anything, I thought I would meet an American guy maybe in one of my classes at college, maybe at a party or at a baseball game. Now I understand why so many people say love is where you're not looking or where you least expect it.
I met Kevin in May 2012 in Maryland when he was only about 2 or 3 weeks into his au pair year. At this point I'd been in the USA for about 6 months and I was getting ready to stay for another whole year because I extended with my host family. Since he was pretty new to the place and didn't know anybody, a friend of mine who had previously met him (but was really shy) asked if I would be willing to take him out and help him meet people and other au pairs. This friend of mine would describe me as a "social butterfly," so I naturally said yes. I was always happy to welcome new au pairs in our area, get to know them myself and show them around! I got in touch with him, asked if he wanted to come to this party with some of my friends, and even offered to pick him up. We ended up getting along pretty well and soon after, we became the best of friends!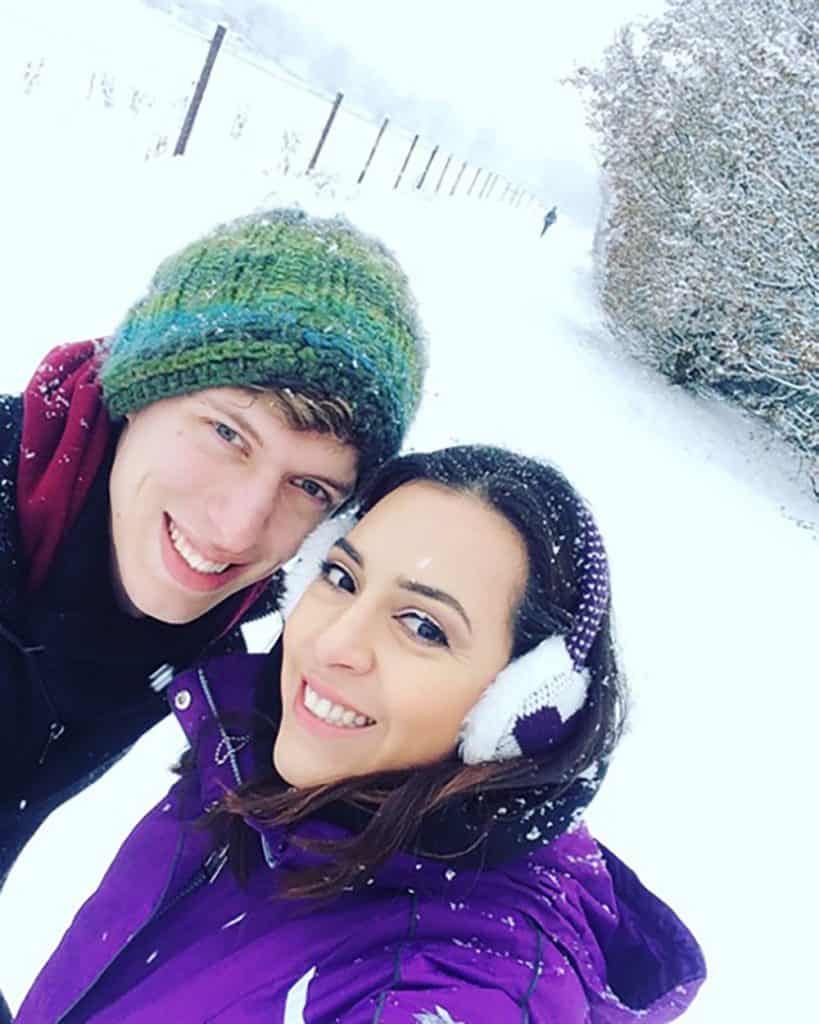 We would see each other and hang out every other day. We were there for each other throughout the difficulties that come with being away from our family and friends. We supported each other and we also made each other laugh. We planned trips together and traveled as much as we could. Sometimes we would go with other friends and sometimes it would be just the two of us. I wanted to enjoy my time as an au pair and it was amazing to have such an incredible friend to share this experience with.  And just like that, Kevin became family to me. He was one of the best things that happened to me in America.
Then time went by so fast because before we knew it, our au pair lives were over. Saying goodbye was so hard. I was heartbroken. I didn't know if I would ever see Kevin again.
He went back to Germany and I went back to Mexico—but we stayed in contact. We Skyped and texted every chance we had. About a year and a half later, he visited me in Mexico and then 6 months after that, I was in Germany visiting him! With each visit, I would fall in love with him more and more. I mean, he was my best friend—I already loved and appreciated him so much. We had an amazing friendship from the very beginning, and we lived so many things together—from the time we took a 32-hour bus round trip to Niagara Falls on a weekend, to that day during the summer in New York City where we asked a stranger to take a picture of us and then he told us very eagerly to "now, kiss!" He didn't know we were just friends, and he made us instantly blush, giving us one of the most honest laughs in a picture we've ever had.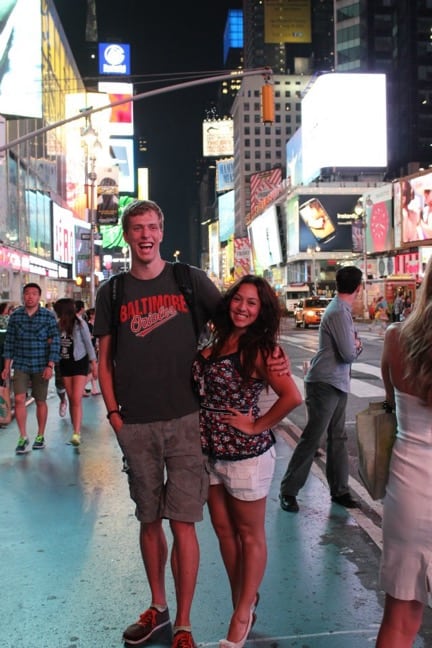 After our au pair life had ended, each time we saw each other something started to feel differently. It was like the love that I already had for him as my best friend just evolved and became something greater and stronger. I confessed it to him and luckily for me, he felt the same way! After knowing each other and being friends for over 3 and a half years, he finally asked me to be his girlfriend! We were long distance for about a year after that until I finished my bachelor's degree—and in December 2016, I moved to Germany where, a year later, we got married.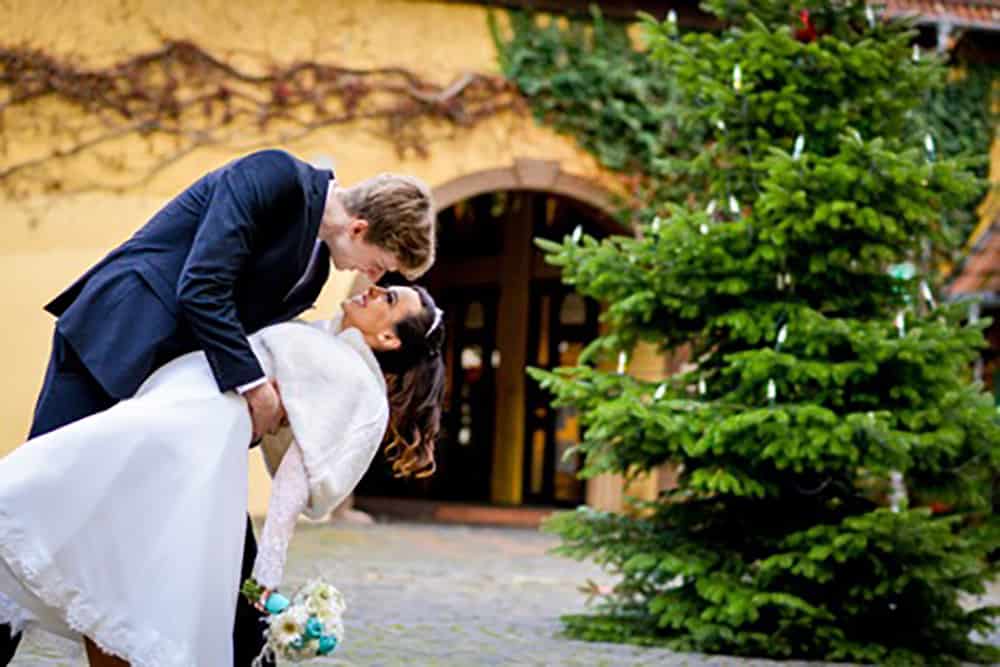 He remains, to this day, my best friend and the light in my life.
Such an unexpected thing to happen to me but I guess that's the way life surprises you if you give it a chance.
I often wonder how life would've been if some of my decisions would've been different. At the beginning, I was a little scared to become an au pair—thinking about leaving my family and friends for a year or two isn't easy. Starting a new adventure far away from home is such a brave, challenging thing but it certainly paid off because if that fear would've taken over, I wouldn't have met my beautiful host children or all my international friends who now I can visit in their home country. I now know I have a place with them in France or Poland or Switzerland. I wouldn't know what it's like to live in another country and learn to be independent, to grow personally and even professionally. I wouldn't know how that decision impacted my life in a way that completely changed it … I wouldn't have met Kevin. I'm so grateful, every day, that I did.