"My year as an au pair is over. My suitcases are packed, my room is empty, and my room is no longer my room. My host family is no longer my host family but my second family. My kids are no longer my responsibility – instead, they're now my younger siblings on the other side of the world. My home is no longer my home. My heart is bleeding, my eyes are red, and the tears are streaming down my face. One year ago, this day looked so far away, now the day has come and I've cried more than I ever have!" – This is how I felt on my very last day with my host family.
I was an au pair in Orlando, Florida from 2016 to 2017. I took care of an 11-year-old girl and a 13-year-old boy –they became the younger siblings I never had. I love them so much and I miss them every day.
Feelings are not something we typically enjoy sharing in my host family; they're often something we keep for ourselves, but I want you to know that all these different emotions and feelings you're feeling at the end of your au pair year are perfectly normal! I did not always share my feelings with my host family, but I did it through my blog and through my friends. It was terrible not knowing if these feelings were normal and it was even harder not knowing how to control them.
Is it normal to cry when you're alone in your room at night? Is it normal to feel a little jealous of the new au pair? Is it normal to feel like you own everything – like your room is your room, your car is your car, your host family is your host family? Is it normal to be confused about your feelings? The answer is YES! Yes, it is normal to feel all these things. You get a strange feeling when you're about to leave a place that is so hard to forget because it gave you so much to remember. You'll not only miss the people you love; you'll also miss the person you are now at this time and place, because you'll never be this person again.
I'll give you a short summary of my last day. I woke up next to my host child, the little girl, and together we woke up her brother. We all took our bikes to the bakery to get breakfast – after that we went to the barn to ride our horses and say goodbye to them. Then we went home, and I packed the rest of my stuff. All day we cried every once in a while – we couldn't control our feelings; but when my host parents came home we all knew what it meant. It was time for me to leave. First, I gave my host kids a hug and as soon as we hugged each other we broke into tears. We were sobbing and unable to speak – we were just holding on tight for minutes while crying. My host parents were standing in the background watching us and when I looked up I saw that they were crying too. I gave all the animals a hug before my host mom took me to the airport. I was crying all the way to my next destination and I've never felt more heartbroken.
I remember when I had to decide if I wanted to extend my year. I didn't want to extend with my host family because they felt so much like real family – and because I wanted to see new places in the USA. I also knew that no one would ever be able to be a better host family, so I decided not to extend. Did I regret that? In some ways. I was both happy and sad about my decision, because I didn't know what I wanted. At one point I missed my host family, the nature, and the state, but I also missed myself. Even when I returned to my home country I still didn't know if I made the right decision – but today I'm just happy about knowing and getting to visit my beautiful American family. Most of all, I'm so grateful for the person I became.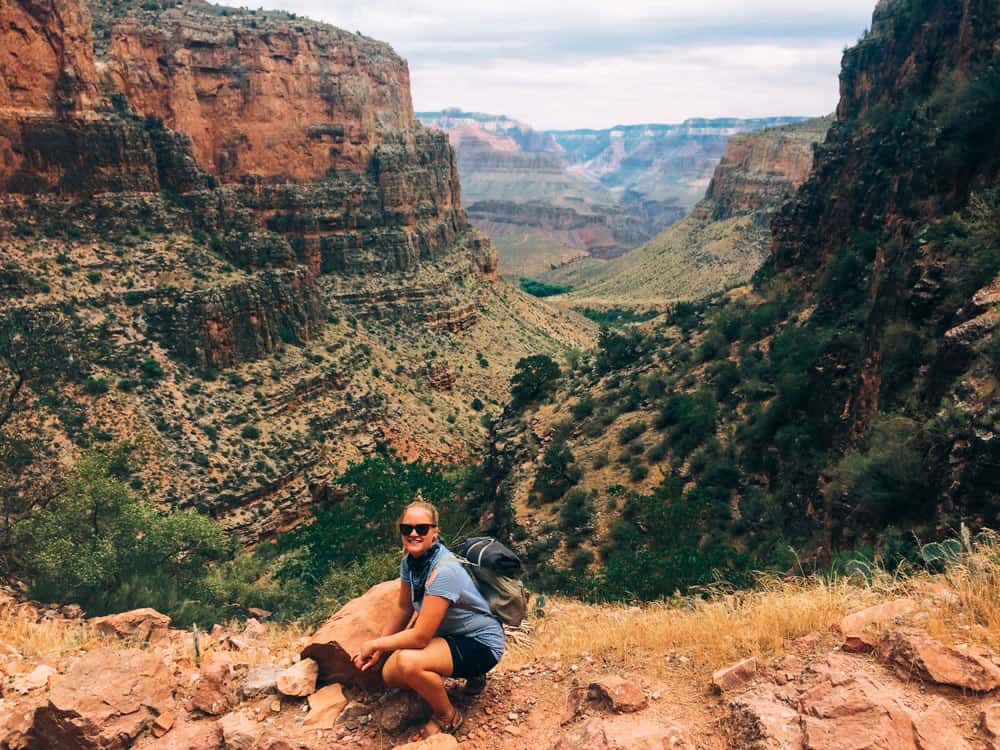 I was prepared for all the feelings that I would have when leaving my home country; when feeling homesick; when being away from Christmas and birthdays. But no one ever prepared me for leaving my second home. So how do you prepare yourself at the end of the year? There are so many things you need to prepare yourself for. Are you ready to let another au pair do your job, and are you prepared to be replaced by another one? For me it was very hard knowing that someone else was going to do my job but here are some things I did to prepare myself:
Inform her/him about your host family – give her/him important information that you wish the former au pair told you.
Let her/him know that she/he can always ask you questions.
Make her/him feel at home even though she/he hasn't arrived – maybe decorate the room with stuff from her/his home country.
Tell your host kids about her/him – tell them to always be kind and not give her/him a hard time.
If you leave knowing the new au pair is going to take good care of your host kids, you will automatically feel better.
The worst feeling is to leave without saying goodbye to everyone and everything. It is so important to start saying goodbye in advance. I started saying goodbye two months before my departure. I went one last time to the Cheesecake Factory, the mall, my favorite lake, downtown, and so many more places. I went to lunch with my host grandma, said goodbye to my friends, my soccer team, my horses, my car – basically everyone. When I sat on the plane on my way home, I felt like I got the chance to say goodbye to everyone and that really felt good!
Coming home to your home country after one year away is probably the weirdest feeling you'll have. Home is the place that we feel love. We may physically leave home, but our hearts never leave it. You feel like you've changed so much and then you realize that everyone at home are the same people they were when you left. You suddenly feel lost and like you don't fit into your home country anymore. For me I had a hard time not hearing "how are you" everywhere I went. I had a hard time with the weather and with my Danish culture. Even though I was only gone for one year, my home country became an entirely new world to me. The people weren't friendly anymore, the house looked the same, my friends were the same – but I wasn't. It was very hard for me to return and suddenly feel like no one really understood me.
I've been gone for only one year, but it wasn't just a year in my life; it was my life in a year.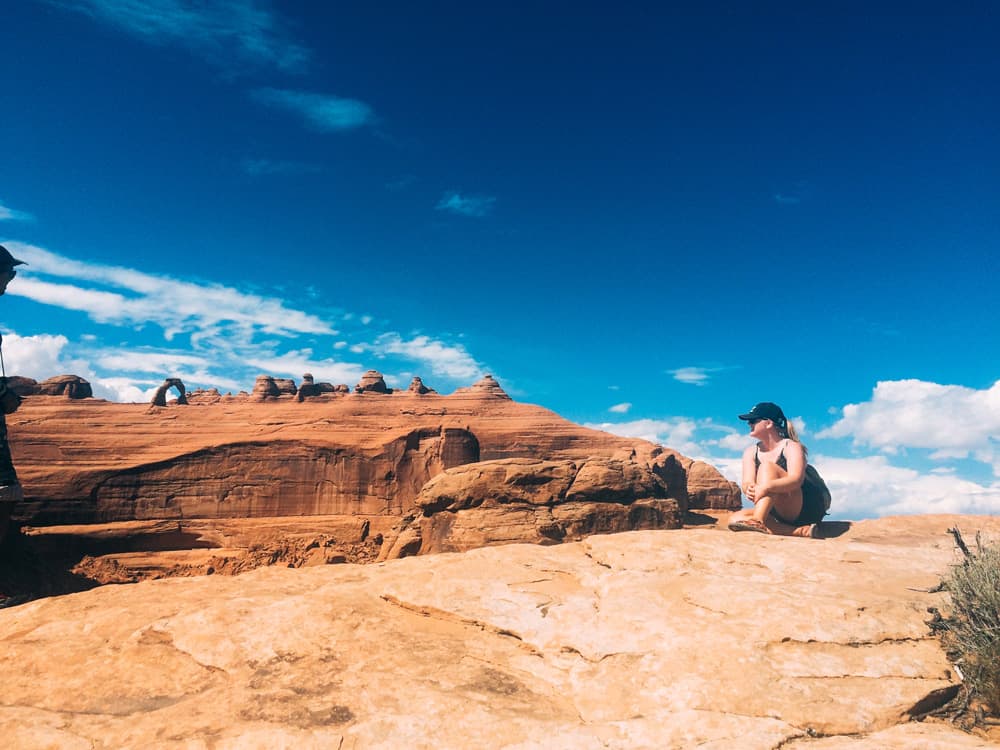 I had so many stories to tell and so many pictures to show, but no one could really relate because I was the only one who knew what these experiences felt like. And of course my friends and family wouldn't understand me, because they weren't there with me to experience it. While I had a million stories from America to tell, they had some stories too: "did you hear that they had a major sale at Vero Moda?" I remember one of my friends told me about the sale in Vero Moda, and I remember thinking "who cares?" – but if this was one year ago, I probably would've cared. I wish someone had told me that it would be normal to feel like a stranger in your own country. I wish someone had told me that returning home would be a lot harder than I would ever have imagined. It took me a while to get used to my home country, my family and my friends again – but I have to remember that no matter what, "I will never be completely at home again, because part of my heart will always be elsewhere".
All the feelings you feel when you're about to leave your second home are perfectly normal. Everyone is going through the same emotions and everyone will go back feeling like they suddenly don't belong in their own country. It's perfectly normal! Everyone will feel lost, sad, and unhappy about leaving their host family – but I'll let you know that these feelings are okay, and it is okay to cry and let all your feelings out no matter who you show them to. Even if your heart, physically and emotionally, belongs somewhere else – and even after all the things you've experienced – your heart might still simply be longing. Longing for home, wherever that might be.