A whole year as an au pair in the USA might sound like a long time. But young people who have completed the program will tell you that a year in the States—even two years—will fly by so much faster than you expect. Some go back to their home countries and find they yearn to relive the au pair experience. And lucky for them, there's a way to do that through the return au pair program.
The return program allows au pairs who have successfully completed 12 + months in the USA a chance to return as long as they've lived outside the country for at least 2 years. They can choose to go back to their first host family, or match with a new one. Most importantly, return au pairs can continue living their best lives in the USA and work on achieving more goals and growth.
We asked four return au pairs to share why they decided to do it all over again and what makes their second time around so special.

Danish au pair Camilla
Why did you decide to return as an au pair?
After my first year as an au pair, I decided not to extend because I thought I was missing out on a lot of stuff at home. I was also in a rush to go back home and study because that's what all my friends were doing. Oh boy, was I wrong.
The second I came home I knew I had made the wrong decision. Everyone was living their ordinary, boring lives and nothing had changed. And as for the studying part, I quickly realized that you can always go to school. Plus, I missed my host family so much.
As time passed, I came to terms with my situation, and I went back to school. But about a year before I finished, I realized that I would age out of the au pair program at 27. I wasn't sure what I wanted with my life after school and to be completely honest, I wanted to escape adulthood for just a little bit more.
I called my mom and told her. I held my breath after explaining what was on my mind and her answer did it for me. She said; "I always knew you were going to return. You have some unfinished business back there and that country became your second home. Don't worry about what other people think—you only live once and you should follow your heart". That's when I knew I had to come back as an au pair. Spoiler alert: it was the best decision I ever made!
How is your experience different this time around? 
I would say the biggest difference this time around is myself. The first time I was 20 years old, and this time I'm 26—and even though I considered myself to be mature back then, I am way more secure in who I am today. This time around I knew exactly what I wanted in a host family and what I wanted from the program. My priorities have also changed this time around. This time around I appreciate time with my host family so much more, and my number one priority is to travel as much as possible. I also want to make sure I take my credits in classes that will be beneficial for my future career.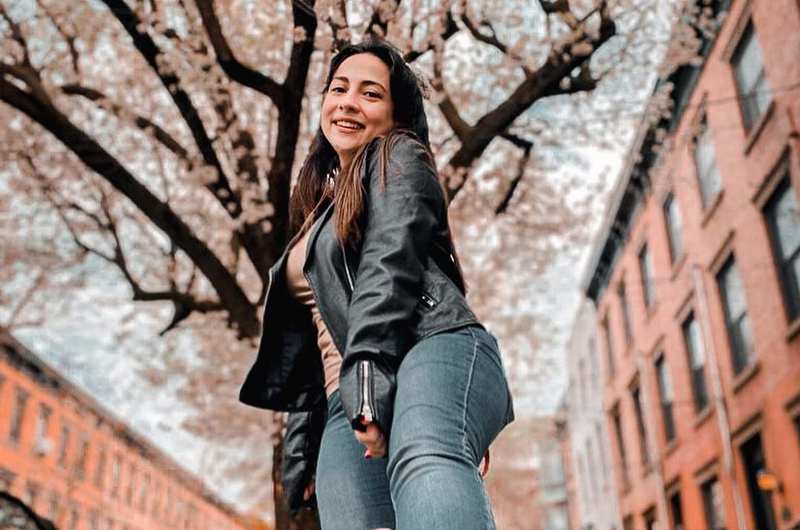 Argentinian au pair Eliana
Why did you decide to return as an au pair?
I loved my experience the first time! My host family and I kept in contact (I even visited them in 2019) and they asked me to come back in 2020.
What were you most looking forward to upon returning to the USA?
The main thing was to see my host family again! We really treat each other as family members! I'm also looking forward traveling to places I didn't get to visit the first time and going back to places that I've absolutely adored.
Advice for former au pairs who are thinking about returning?
Do it! It's a completely different experience, whether you join your same family or match with a new one.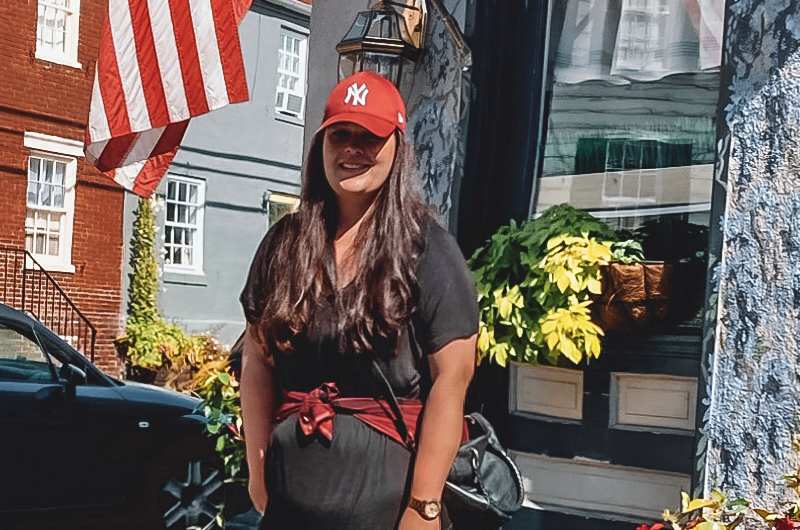 German au pair Anna
Why did you decide to return as an au pair?
My first time as an au pair back in 2013-2014 was the best time of my life. I spent a wonderful time with my host family in Cincinnati and met amazing friends, some of them I still consider my best friends. I had such great experiences, traveled across the country and got to live my American dream.
After I returned to Germany, I started studying but always thought of going back to the U.S., my second home. I joined the Cultural Care Team in Germany as a Meeting Leader and got to meet so many prospective au pairs, which just made my wish to return grow bigger and bigger. I studied political science and American studies so everything related to the U.S. even made it into my career path.
Did your first experience as an au pair help you in the matching process?
Yes, I think my prior experience as an au pair helped. My older age and the living and driving experience in the USA added to this.
How is your experience different this time around? 
This time around is, on the one hand, completely different due to the pandemic. But it's also somewhat similar. Similar in that you have to get to know a new family, adapt to a new environment and find your groove.
What I value about the experience of returning as an au pair during a pandemic is that it gives you the chance to bond on a completely different level with your host family. They are like older siblings to me, and I enjoy spending the quality time with the whole family.
Advice for former au pairs who are thinking about returning?
Do it! I am extremely thankful and grateful to be able to live my own personal American dream again.

Austrian au pair Laura
Why did you decide to return as an au pair?
I decided to become an au pair again because I started studying online. I thought being an au pair would work well with that because I could do school work while the kids where in school. Pre-COVID that worked out pretty well.
Did your first experience as an au pair help you in the matching process?
I would definitely say that my experience as an au pair helped me with my matching process. I got soooo many requests. A lot of families loved the fact that I already had a SSN, I had been gone from home for a long time before, had been driving in the U.S. before and because of the childcare experience.
How is your experience different this time around? 
Being away from home in a new environment and taking care of kids helps you learn things anyways. I am also trying to use my free time better—apart from school work I try to travel and I am trying out new hobbies too.
If you want to explore the option of returning to the USA as an au pair, reach out to us for more information!