In November 2018, after 3 months of being an au pair in the USA, a very sweet girl named Carla moved into my area. We found out that we'd already been at the Au Pair Training School together and had the same arrival date, but didn't get to meet each other there.
I had other au pair friends that I enjoyed spending time with—but with Carla, we instantly bonded in a way that I never thought was possible.
Building a Bond
For the first time here in the USA, I laughed as hard as I laughed with my friends back home in Germany that have known me for years. It happened to be that we have very similar working schedules, so we're always off-duty at the same time. We started to spend every day with each other, and with her I found a friend that I had always hoped for.
As an au pair, you're finding friends for your life. You grow together in such a small amount of time and learn to love each other. Au pair friends are special. You share the same experience, have the same fears, and the same dreams.
I was so close to my friends back in my home country that I thought I could never meet someone who I'd love as much as I love them—but I think that even in those short months, I grew closer to the people here than I ever felt with my friends back home that I've known for years and years.
From Friends to Host Sisters
Recently, I decided to extend my au pair term for another 6 months in the USA—but Carla, my best friend with whom I share every single day of my life, decided to go back home. Her host family was looking for a new au pair and I was looking for a new host family. So Carla recommended me to her family and said that it would be so great if I could take over in her place—because who could be more similar to her than her best friend!?
I talked to her family and we thought everything through. We decided that we for real would be the perfect fit! So now, not only is Carla my best friend, but we also share a host family! This will connect us forever. It's a great opportunity for everyone involved, and a very special experience that I feel blessed about. Especially because I already get to spend time with my future host family and their kids while I still live with my current host family.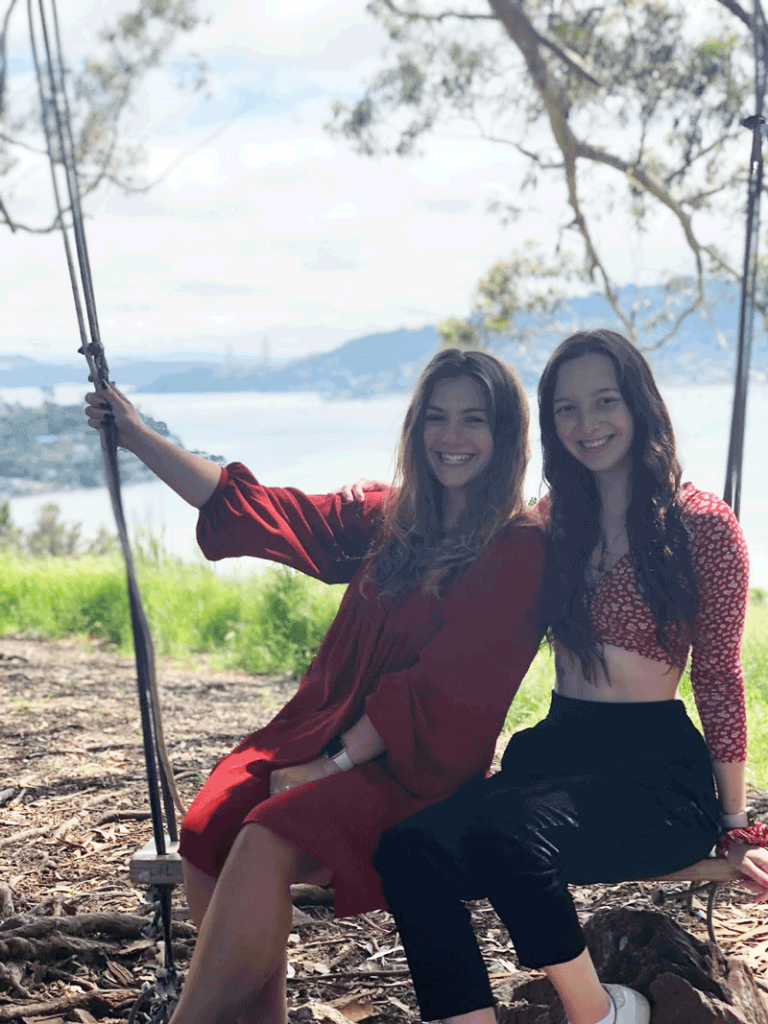 It doesn't feel strange or uncomfortable to come and live in this house, because I already spent so much time there during the last few months. We already have dinner together or I'll do some activities with my friend Carla and our host kids together.
Finding your People
Every single day of my au pair experience is more special, because of her. We lift each other up on the days that we suffer homesickness or other issues—and we make our time fun and exciting through traveling together. 
What I really learned is that it's nice to live in a cool place or to have a great host family with who you connect—but what really is outstanding and the most important part of the journey is the other au pair friends that you find along the way. Those are the people you spend your free time with and will help you make the most out of every single day.
So if I could give every au pair a tip, it'd be this: Find your people. Go out, enjoy life, and meet meaningful people that you will remember and love as much as you will remember and love your host family.
I am forever grateful for Carla—she's more than a best friend, she's like a sister to me. And I know we will be sisters for a lifetime.