I'm a British au pair living in Arlington VA, an exciting city that sits opposite Washington D.C. on the Potomac River. I've lived here since January and I'm still discovering new and exciting things to do! Before I came here, I was unsure whether living in the city was for me, as I have a very adventurous nature. However, I couldn't have been more wrong—there is so much to do within the city and beyond. Here are my top ten favorite things!
10. Ballston Mall
This is a funky mall which is a cool place to hang out and meet friends. Here you can find great places to eat and drink! I really recommend Punch Bowl Social, it has a great menu and an awesome variety of cocktails. The basement of the mall has a market style food court with a ton of food options. There is also a great cinema here with recliner seats!
9. Duck Donuts
Duck Donuts is a firm favorite for the au pairs of the Arlington area. You can go in there and create your own donut from the craziest amount of toppings! It's also super cheap so be careful not to get addicted. I recommend the crushed Oreo topping!
8. Great Falls Park
Great Falls Park is a short drive from Arlington—in my opinion, it is a must-visit at any time of the year! It has some of the most beautiful waterfalls I've ever seen. It has several different viewpoints which are just a short hike from the visitors center. The visitors center has lots of interesting information about the Falls. Only Olympic level kayakers are allowed to kayak on this part of the river!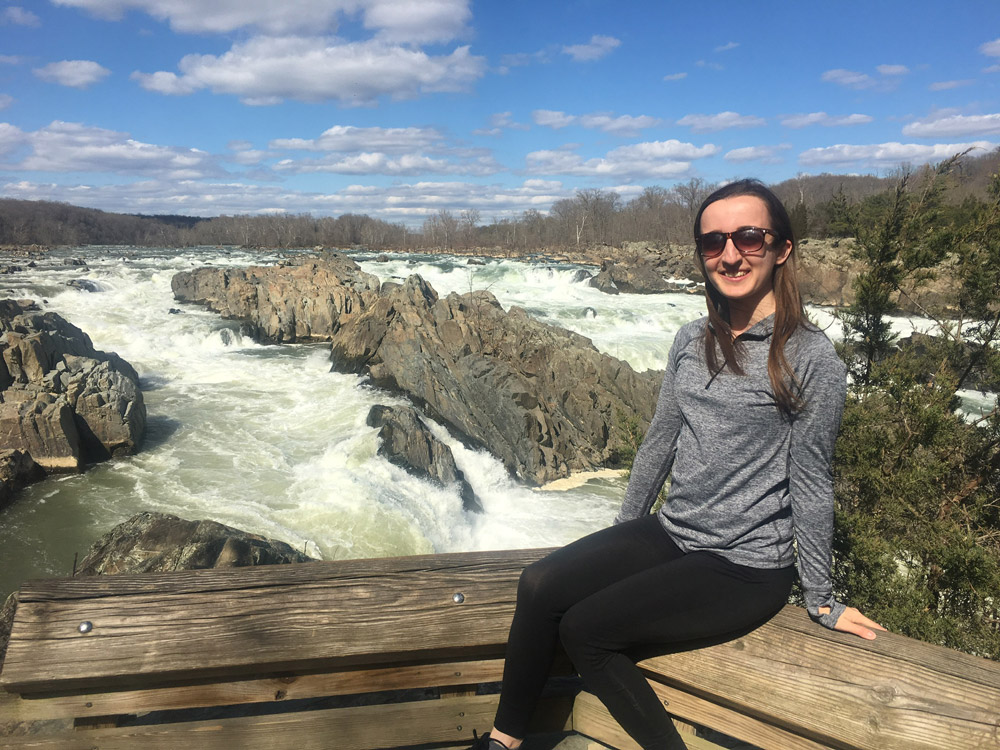 7. Thomas Jefferson Memorial
For several reasons, the Jefferson Memorial is my favorite memorial in Washington D.C. Firstly, I think it's so impressive to look at. It has the perfect position at the tidal basin, especially when the world famous cherry blossoms come out! You can also rent paddle boats on the tidal basin which is a lot of fun and gives you another perspective of the memorial. At the moment, this memorial is undergoing a 15-month renovation project. But here is a picture of it before the project started.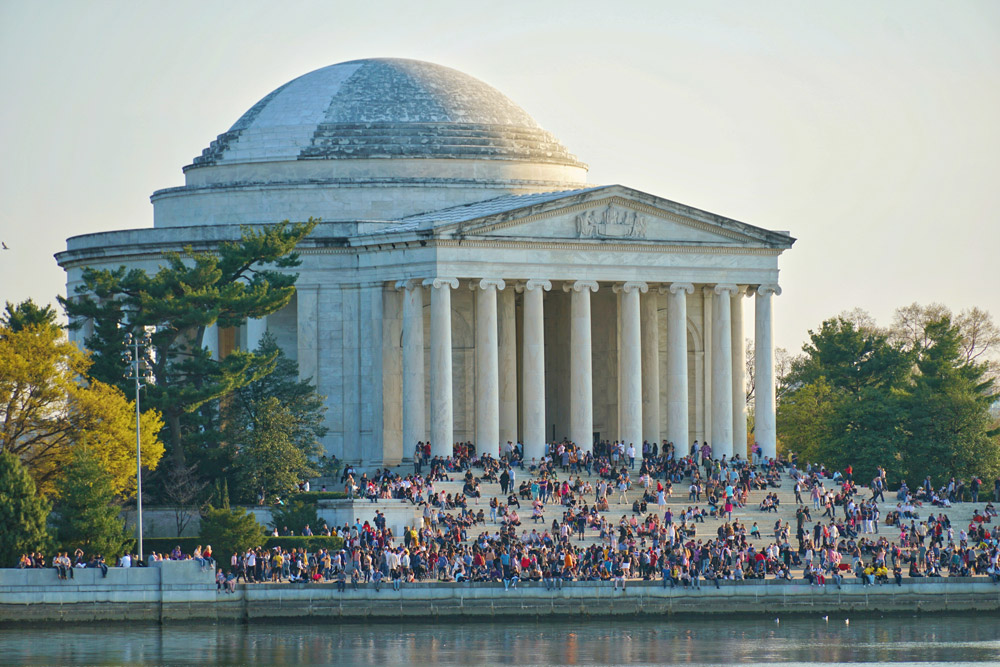 6. The National Mall
The National Mall is a great place to visit all year round—not only because of the museums and monuments, but because there are lots of events there. For example, the 4th of July fireworks! To celebrate 50 years since the moon landing, there was an event with a projection film on the Washington Monument. You will experience so many once-in-a-lifetime things, living in the Washington D.C. area!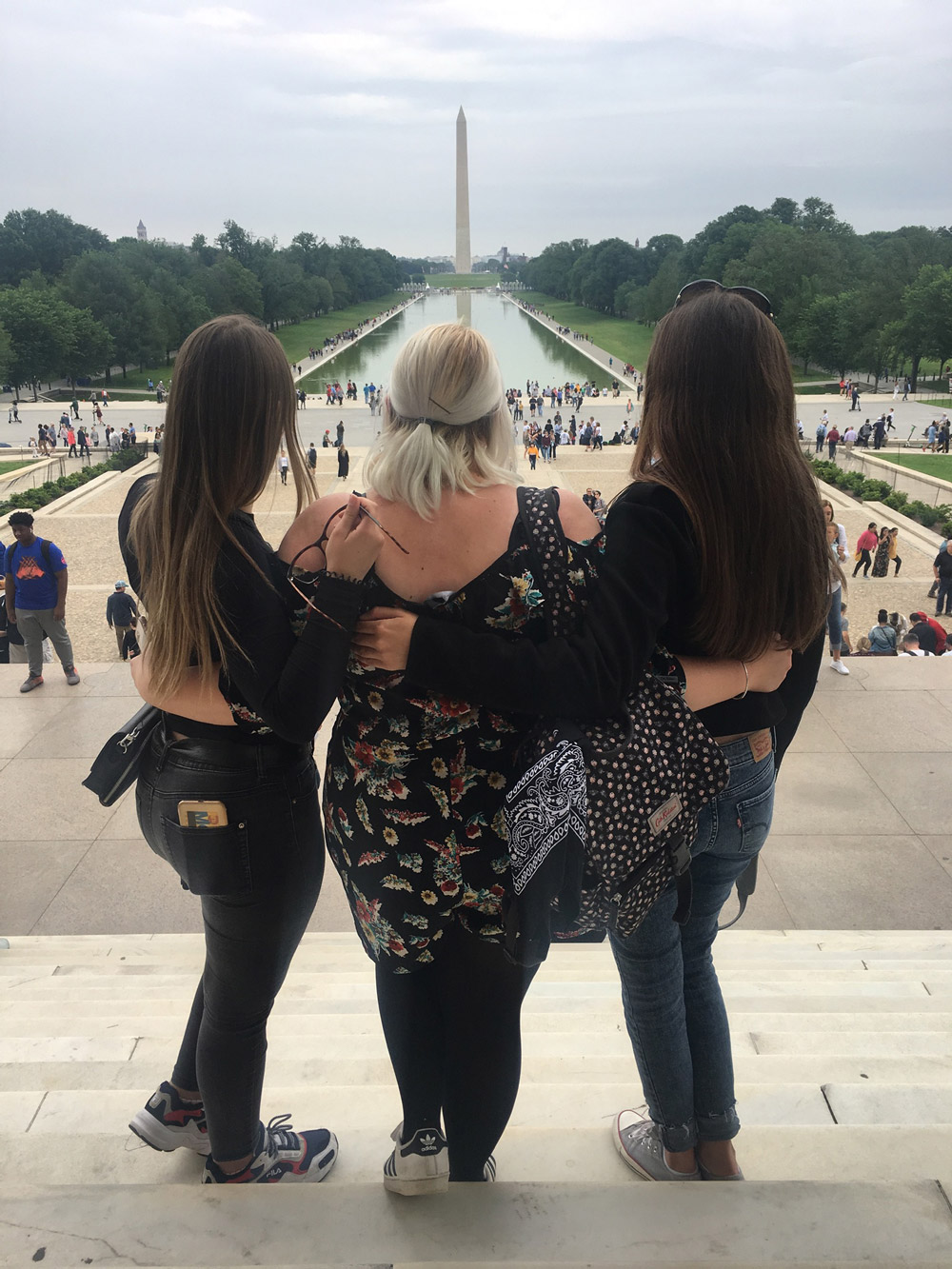 5. Rock Creek Park
I absolutely love Rock Creek Park—it has several peaceful and relaxing trails. You can even ride a horse on the trails there. Interestingly, there is an unofficial 'monument' in Rock Creek park. In 1958, during a restoration of the Capitol Building, many of the stones were torn away and with no idea where to put them, they were left in the middle of the park. There are now piles of stones covered in moss and some with ornate carvings. It's so interesting!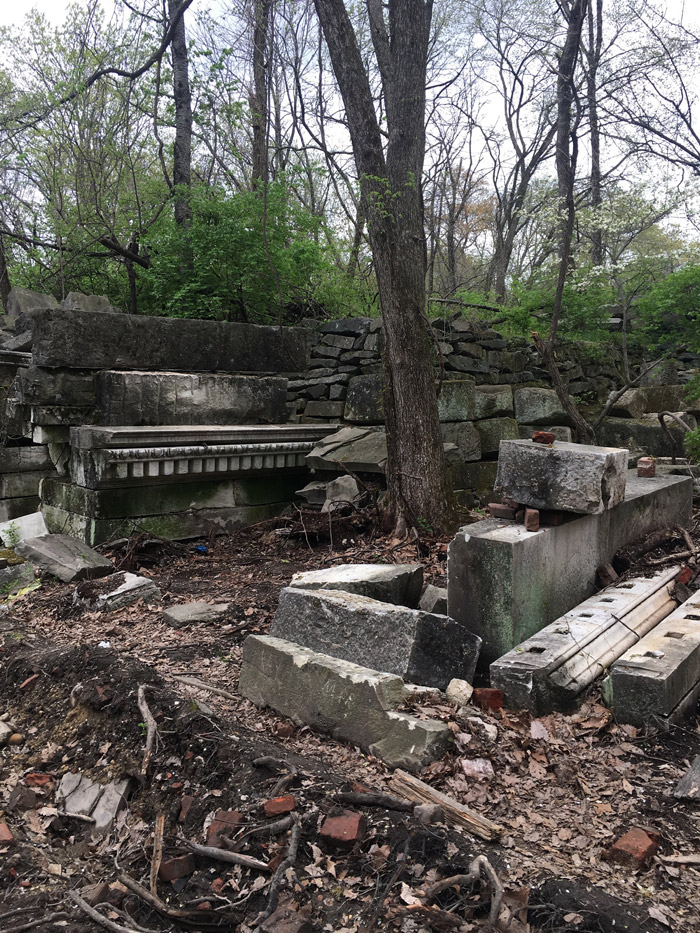 4. The view of D.C.
Arlington County residents can go to the top of this for free! It's a great view of D.C. and the surrounding area. My friends and I have been up there many times—sometimes we spend a long time up there just soaking up the view. You just need proof of residency and you're good to go.
3. Rosslyn Freedom Park
The best way to describe this is that it is Rosslyn's version of the New York High Line. It's a lot smaller than the High Line, but it is so great because not many people know about it—so it's always quiet. It's a great place to unwind but in the middle of the city. Right in the middle you get a great view of the Potomac River and Georgetown University.
2. Georgetown
Georgetown is my favorite place in Washington D.C. The #1 reason people go to Georgetown is to shop—every shop you could need is on High Street. Georgetown Waterfront is the perfect place to relax with a book or have a picnic. There are also a ton of cool restaurants and bars. In the summer, you can take a river boat cruise down the Potomac. If you like architecture, I would also recommend taking a walk around Georgetown University campus—it really is beautiful.
1. Rent a Kayak, Canoe, or Paddle Board at Key Bridge Boathouse
This is my absolute favorite thing to do here. Since being in D.C., I have discovered a love for water sports! Key Bridge Boathouse is where my friends and I have spent most of my weekends since the spring. We have paddled all the way down to the Lincoln Memorial and around Roosevelt Island. You can even get a pass which allows you to have unlimited paddling all season!
I feel incredibly lucky to have spent my au pair year within reach of the nation's capital! To any future au pair who is going to live here, make sure you get out there and explore. The city has so much to offer!