Coming to the USA, I was just 18 years old. I had finished school not even half a year ago. I hadn't traveled a lot, never lived somewhere else more than 2 weeks on vacation. I only spoke English in school lessons and I didn't have 2000 hours of experience like everybody else.
I was insecure. I asked myself all the time—"can I really do this?"
But despite being nervous, I decided to try it … even if I felt I was not quite ready for it. It was frightening at first, and I had so many ups and downs before my adventure even started! But then the day came to start, let go of my past, and begin a totally different life. And let me tell you: I can't count how many times I was insecure about my English, unsure if I did the right thing with the kids, and if I would find good friends.
But the best thing I did for myself was giving myself time! Because of course everything turned out totally fine—and I gained so much self-confidence! I found friends—even from America—which was a totally difference experience than having German friends.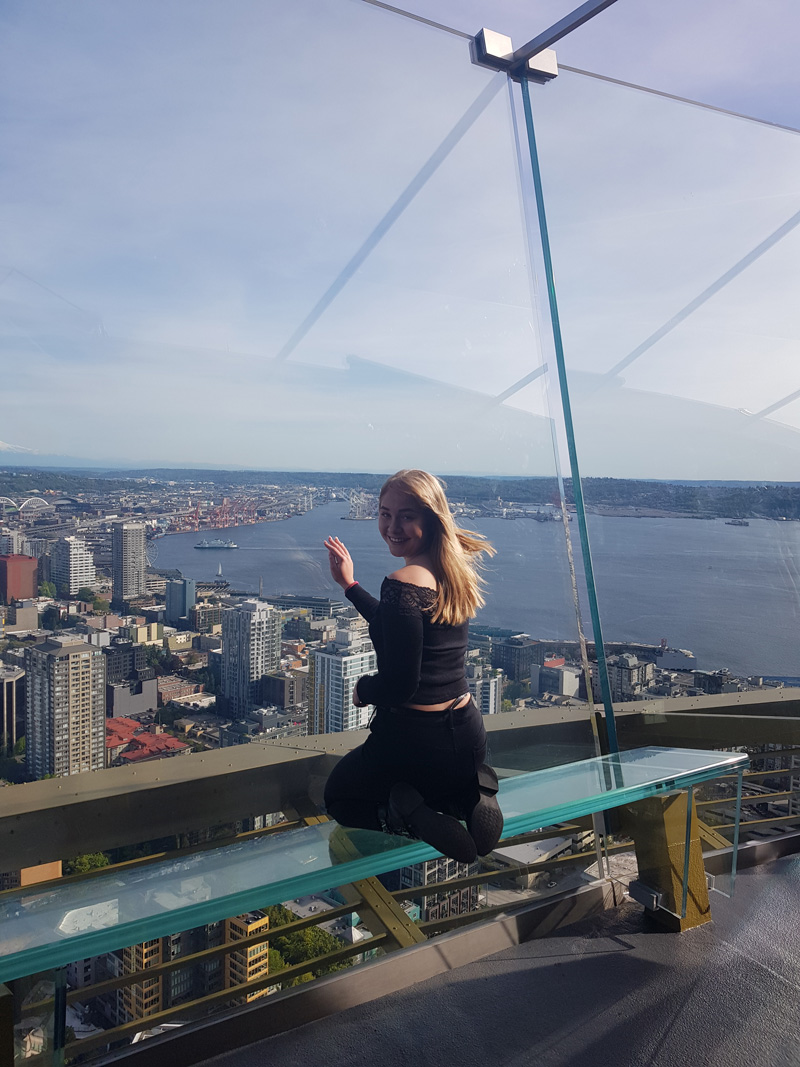 It would be nice to say I never suffered from homesickness … but the truth is: I did, a lot! How did I manage it? I remembered that my family and friends are going to be there for me always, no matter how many miles are between us! I started my journey on the west coast with twins to take care of—and oh yes they can make you go nuts sometimes, but also give you lots of love and laughter! When I'm not busy taking care of them, I am usually eating delicious fast food or travelling around the U.S.
Yes, to be honest, I tried to change my eating habits—but hey, you only live here once and so you have to try as much as possible, right? My advice: Don't worry about the calories!
I had the pleasure of having my family from Germany visit me here so I could share my experience with them. It was amazing, and even more bonding than I thought it would be. It was also a really great way to fight against homesickness—so if you have the chance to see parents or friends while in America, definitely go for it.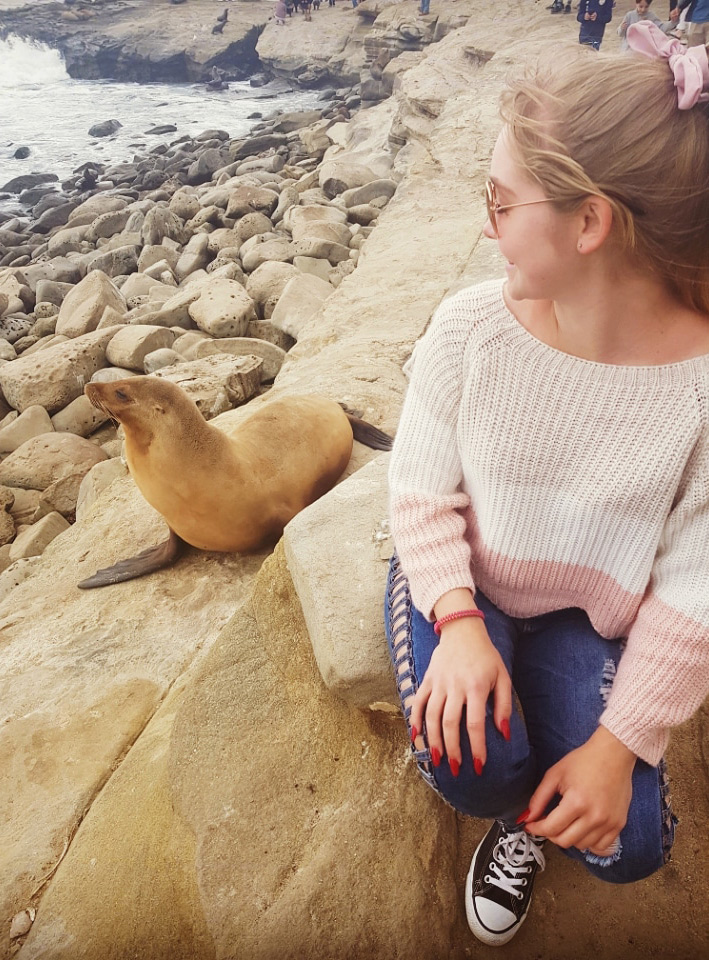 If you haven't decided yet if you can or want to become an au pair, I would say your answer should always be YES! What are you waiting for? The world is waiting to be explored by you!
If you wait until you are "ready" then you will never go. Here in the USA, throughout the experience, you notice how strong and capable you are in so many ways! So you should catch this dream and take this awesome experience to live your American way of life because to be honest, it is amazing.
There is so much to explore, so much to see, and so many people to talk to. And Americans are probably the most open-minded, friendly, and helpful people I have ever met! You can start a conversation anywhere and if you need help, the strangers on the street will treat you like friends so you never feel lost! It is ok to get lost sometimes because I think that's actually how you grow; it's where you find yourself and what you really want. This is the year to concentrate on yourself. So go out and explore as an au pair in the USA!